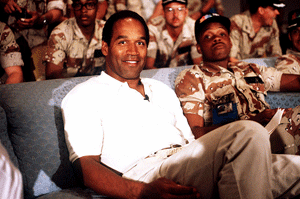 Fight disinformation:
Sign up
for the free
Mother Jones Daily
newsletter and follow the news that matters.
Massachusetts Attorney General Martha Coakley ran a pretty lousy campaign in her race to fill Ted Kennedy's senate seat. But is she the worst Democratic candidate to run for a major office in 2010? Not even close. Meet Bill Dear, proud Democrat, private investigator, conspiracy theorist, and (very very long-shot) candidate for the Texas governor's mansion.
Dear's campaign bio reads like an elevator pitch for a new show on truTV. He notes that he has, on multiple occasions, been referred to as "the real James Bond;" he exhumed the body of Lee Harvey Oswald as part of an investigation into the JFK assassination (which he, of course, witnessed firsthand); and, most notably, he has written a book and produced a documentary in which he identifies by name the real killer of Nicole Brown Simpson and Ron Goldman. You can call off the search, OJ!
Unfortunately for Dear (but fortunately for Democrats), his campaign hasn't generated much momentum. Former Houston mayor Bill White has all but clinched the Democratic nomination, which polling suggests is probably the last race he'll win. And in a state like Texas, which can sometimes seem woefully negligent when it comes to the criminal justice system, it's not clear that Dear's lifelong pursuit of the real killer would necessarily be a winning issue. (Here's MoJo's Ben Buchwalter, on how the death penalty hurts Texas' economy).
Follow Tim Murphy on Twitter.