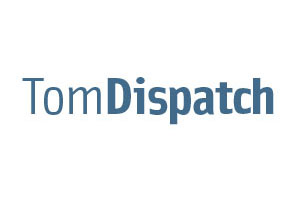 Fight disinformation:
Sign up
for the free
Mother Jones Daily
newsletter and follow the news that matters.
"I landed in this country with $2.50 in cash and $1 million in hopes, and those hopes never left me," Charles Ponzi once told the New York Times. An Italian, who emigrated to the New World in 1903, his glory, such as it was, involved leaving countless immigrants and other Americans with only $2.50 in their pockets and nothing to hope for.
While he was hardly the first Ponzi schemer, he milked his particular con with particular success and dramatic flare in the 1920s. Ever since, his name has been attached to any scam in which you promise outrageous returns—he offered a 50% return on investment in only 45 days—and pay off old investors with the money eagerly offered by newer ones. The aura of success only brings in more money until, of course, it all goes bust. Ponzi's last recorded words to a reporter caught the financial-showman spirit of his time: "Even if they never got anything for it," he said of those whose lives he destroyed, "it was cheap at that price. Without malice aforethought I had given them the best show that was ever staged in their territory since the landing of the Pilgrims! It was easily worth fifteen million bucks to watch me put the thing over."
Like the early years of the twenty-first century, the 1920s was a moment in our history when many people thought wealth was there for the asking, more or less for free. Of course, such a moment, such a mood, opens the door to every scam artist in sight and there are always many like Ponzi ready to offer a "helping" hand. The remarkable Stephen Sondheim has since his youth been fascinated by two brothers, Addison and Wilson Mizner, one a visionary architect, the other Charles Ponzi's rightful heir, who created Boca Raton, Florida, as a Ponzi land scheme for the wealthy in the 1920s. Bounce, his musical about them, caught the extravagant spirit of fraud in our own age, the Madoff era, as well as theirs.
TomDispatch associate editor and regular contributor Andy Kroll focuses in his latest post on two brothers of this century who could undoubtedly star in Bounce II. Never, it seems, had the American landscape been quite so stuffed with get-rich-quick schemers as in the last boom years before the global economy melted down in 2008. Kroll offers a veritable Ponzi-scheme mapping of America. (If you have a moment, catch him discussing the geometry of delusion in the Ponzi Era on the latest TomCast audio interview by clicking here, or download it as a podcast by clicking here.)