Fight disinformation:
Sign up
for the free
Mother Jones Daily
newsletter and follow the news that matters.
On the April afternoon I visited Darius Sarshar in his office overlooking the shimmering South China Sea, a deal was on the horizon. Seven stories above Kota Kinabalu, the bustling capital of Malaysia's Sabah state, the 40-year-old British expat said he was close to closing a transaction—one that could alter the future of environmental conservation. Sarshar oversees the Malua BioBank, an 84,000-acre patch of jungle on the northern tip of Borneo that is the centerpiece of an ambitious experiment to see whether a rainforest can turn a profit if it is restored and then simply left alone. A palm oil trade group appeared poised to partner with New Forests, the Australian investment company that created the BioBank, virtually ensuring the project's success. "We're working to get the green light," Sarshar said. "I'm 99 percent certain we will. It's very exciting."
Eagerly explaining the potential deal, in which the palm oil producers would preserve part of Borneo's remaining jungle as a step toward earning an eco-label, Sarshar and Maree Candish, New Forests' Asia director, were practically finishing each other's sentences. "It's a win-win," said Candish, "because the companies get into a scheme that encourages good practices, and there's also money coming in for conservation. The problem in these countries is, you can draw a line on a map and say that it's conserved, but unless you've actually got the funds—"
"Companies love it," Sarshar jumped in. "'I pay some money now and you'll protect the forest for 50 years and I'm off the hook and I can get certified? Fantastic!'" If all goes according to plan, the Malua BioBank will represent a fusion of environmentalism and entrepreneurialism that its proponents say is the only way to save the world's disappearing "natural capital" from destruction. "Ecosystems and nature need to have value in order to be assets, like any other on a balance sheet, that people will invest in maintaining," says David Brand, New Forests' founder. It's a challenging, controversial notion: After decades of exploiting the environment for financial gain, saving it could be just as lucrative as destroying it.
MY TRIP TO THE MALUA BioBank began with a two-hour drive down the asphalt highway that crosses eastern Sabah. For much of the ride, the only scenery is row after row of oil palm, one of the world's least attractive trees. Dense forest once covered the land—lush, canopied jungle with low-hanging clouds clinging to the treetops. But now, the rises and valleys contain only the stumpy palms, limp in the scorching sun.
Just outside the dusty town of Lahad Datu is a dirt road that winds through the Ulu Segama Malua Forest Reserve. Decades of unchecked logging have wiped out most of the reserve's massive dipterocarps, tropical trees that can grow to more than 250 feet tall. Yet even the sight of the short, slender, second-growth hardwoods now springing up there comes as a relief after all that palm.
Almost half of Sabah's forests, and half of Borneo's forests overall, are already gone—cleared, burned, or bulldozed. Palm oil, an ingredient in nearly half of all processed foods and an increasingly popular biofuel, has driven much of the deforestation. Between 2005 and 2007 alone, an area bigger than Delaware was cleared for palm plantations in Indonesian Borneo. Most of the schoolchildren who visit Sabah's new Rainforest Discovery Center have never set foot in an actual rainforest. Among the scores of species facing oblivion are gibbons, pygmy elephants, flying lemurs, and sun bears—as well as orangutans, which could become extinct in the wild within a few decades.
Sandwiched between palm plantations and the protected virgin jungle of the Danum Valley, the Malua forest is "a line-in-the-sand spot," according to Brand. It is lowland forest, prime orangutan habitat, and the island's most endangered ecosystem because it is easily accessible for logging and farming. Close to 98 percent of the BioBank's terrain has been logged at some point.
Two years ago, New Forests raised $10 million from private investors and handed it over to the Sabah government to restore Malua and to enact a 50-year moratorium on selling its timber. In August 2008, the company issued 3.4 million "biodiversity conservation certificates," each representing roughly 1,075 square feet of forest. The shares sell for $10 apiece; New Forests hopes to sell all of them in the next five years, generating $34 million. (Investors may resell their shares.) The first 20 percent of that revenue will go into a trust fund for the long-term protection of the reserve. New Forests will then use the remaining $27 million to return its investors' original $10 million plus half of the net profits, with the other half going to the Sabah government. Once New Forests sells out its Malua shares, it plans to use the profits to replicate the BioBank in other parts of Borneo, and possibly around the world.
Within the BioBank, a small staff has set up headquarters in a former logging camp, patrolling for illegal land clearing and poaching. It can be dangerous work: In April, Indra Sunjoto, a soft-spoken 39-year-old forest officer, arrested a deer hunter; that night the poacher returned with a machete-wielding posse, smashing cars and setting upon Sunjoto with sticks. Undeterred, Sunjoto's crew is mapping out a forest restoration plan, pinpointing logged areas for replanting. A wildlife team has installed nest boxes for hornbills and set up salt licks that are now ringed by footprints: the deep, flat disk of the pygmy elephant, the butterfly-shaped hoof of the banteng, a species of wild cattle. A chain-and-rope bridge across the Malua River—the first of three—will help connect the area's 650 orangutans, which don't like to swim, with populations on the other shore.
After 50 years, the Sabah government can renew the conservation agreement with New Forests or use the earnings from the trust fund to restore other regions. "When we get to that point," said Candish, "the people of Sabah can decide, 'Yes, we love our forest and it's generating income from ecotourism and of course we want to keep it,' or, 'No, there's something new and exciting we can do with the land.' And that's their decision to make."
The BioBank is modeled after an existing ecosystem market in the United States. Under the Endangered Species Act, developers who destroy habitat for protected species can buy credits in the form of habitat that's been preserved elsewhere in conservation "banks." A similar system for conserving wetlands has spawned a billion-dollar-a-year trade in ecosystem credits.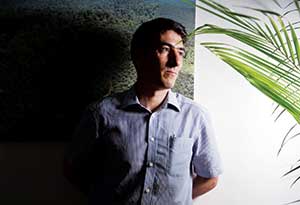 What makes the BioBank unique—and its chances of success unclear—is that it's attempting to get companies to invest in biodiversity in the absence of any legal requirements to do so. To lure buyers, New Forests is offering a mix of preservation, profit—and good PR. Under the scheme Darius Sarshar was discussing with the Roundtable on Sustainable Palm Oil, its members would use Malua certificates as a way to atone for past deforestation, purchasing an acre's worth of Malua for every acre of forest they cleared before joining the group. In turn, their products would receive certification under a program akin to the Forest Stewardship Council's for wood. (Roundtable members have promised to clear no additional forest.)
If the Roundtable were to sign on to Malua, companies like Cargill, which imported more than 286 million tons of palm oil last year, would have a built-in eco-marketing pitch. "Palm oil"—whose reputation is far worse in the United Kingdom due to the efforts of Greenpeace and other activist groups—"has this image that it's about trashing forests and killing orangutans," said Sarshar. "But suddenly we can get beyond all this discussion of the past and the bad image, and the more palm oil you buy, the more forest gets conserved. It just turns the logic completely on its head."
FOR DECADES, conservation has followed the basic model that the best way to save vulnerable ecosystems and species is to set aside land through either government mandate or private largesse. The limits of that approach are obvious; according to the United Nations Millennium Ecosystem Assessment, human activity is depleting natural resources so rapidly that "the ability of the planet's ecosystems to sustain future generations can no longer be taken for granted."
"We've tried a lot of things in terms of dealing with a $70 trillion economy on a finite planet, and unfortunately most of it is failing," says Brand. That's why scientists, environmentalists, and investors—including Goldman Sachs, the World Bank, and an emerging cluster of what might be called private eco-equity firms like New Forests—are embracing a market-based approach that treats conservation not simply as an ecological imperative, but an economic one as well.
If natural treasures such as Malua's forest are truly worth more intact than eviscerated, the reasoning goes, their value must be made tangible. "It's not so much about putting a price tag on nature," says Gretchen Daily, a Stanford ecologist and a leading researcher in the field known as "ecosystem services." "It's a much more elaborate process of changing people's values, bringing to light the many values nature has." Unless we can find a way to appraise nature and then invest in protecting it, says Daily, "our basic life-support systems are going to collapse." Ecosystem markets identify the services nature provides—freshwater, fertile soil, flood protection, and carbon absorption, to name a few—and then, sometimes through regulation, create a framework for assigning an economic value to preserving them.
The best estimates of the total value of the world's ecosystem services are somewhere between $17 and $56 trillion. But there's little doubt that much of that value is being squandered. According to initial calculations from a European study, the global economy is losing as much as $5 trillion a year in natural resources, the equivalent of 7 percent of the global GDP.
Ecosystem-services-based conservation has been gaining traction for more than a decade, but its moment may finally have arrived. The carbon-offset market established by the Kyoto treaty, the world's largest ecosystem market, is worth $126 billion; existing global markets for forests, water quality, open space, and other resources are valued at around $25 billion. Last May, Prince Charles introduced the idea of "rainforest bonds," issued by the World Bank, to raise as much as $25 billion to protect tropical forests. At this December's United Nations climate change conference in Copenhagen, one of the biggest topics on the agenda is Reducing Emissions From Deforestation and Forest Degradation (REDD)—a complex program designed to give developing countries financial incentives to stop deforestation. (See "GM's Money Trees.") A study released in June found that Indonesia could generate as much money from storing carbon in its forests as from cutting them down to produce palm oil.
Critics of ecosystem markets argue that to truly protect the natural world we must value it for its own sake, not because it helps the bottom line. In a September 2006 commentary in the journal Nature, Stanford biologist Douglas J. McCauley wrote that "to make ecosystem services the foundation of our conservation strategies is to imply…that nature is only worth conserving when it is, or can be made, profitable." Which, you could say, is what got us into this mess in the first place.
Skeptics also argue that monetizing nature risks exposing it to the fads and follies of the market; the price of biodiversity would bounce around like that of any other commodity. Additionally, rewarding conservation could create a perverse incentive to cut down additional forests to drive up the price of those that remain. What if, say, Indonesia clears its peat swamps before REDD takes effect to increase its potential reforestation profits? In an August editorial in the journal Conservation Biology, two scientists cautioned that protecting ecosystem services may not protect ecosystems themselves: Conceivably, in the name of carbon storage, you could raze an old-growth forest and set up a tree plantation engineered to soak up the greatest amount of CO2—and economic value.
A COUPLE OF MONTHS after I met Sarshar, things at the Malua BioBank hit a snag. The Roundtable, he reported, was concerned about the limited practical value of biobanks as offset mechanisms because there are none in the other regions where its members have cleared land. (For instance, you're not supposed to offset the destruction of peat forest by protecting lowland forest.) It was a chicken-and-egg-type problem, since the Malua deal was supposed to help fund the additional biobanks the palm oil producers wanted.
Ironically, Sarshar was optimistic that regulation might save his free-market experiment; Indonesian officials had told him they wanted to develop rules that would spawn new biobanks with guaranteed buyers. At press time, New Forests had sold only $215,000 worth of BioBank certificates, to the operator of an eco-resort in the Danum Valley and a few logging contractors.
For now, the future of Malua—and other voluntary ecosystem markets—remains uncertain. "It's a very pioneering project," says Nathaniel Carroll, director of biodiversity markets at Ecosystem Marketplace, a website run by the think tank Forest Trends. "So if it failed, it wouldn't mean the market isn't there. It'd be because it's ahead of its time."