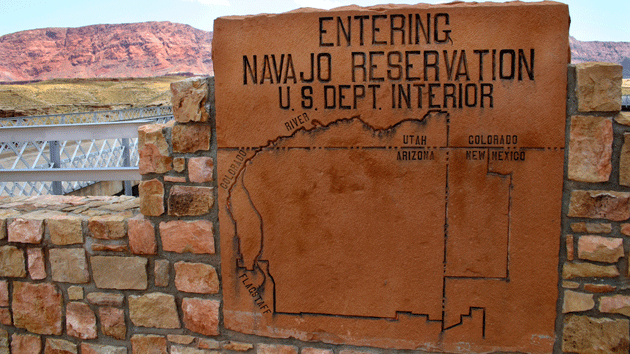 Fight disinformation:
Sign up
for the free
Mother Jones Daily
newsletter and follow the news that matters.
A version of this piece was originally published by Civil Eats.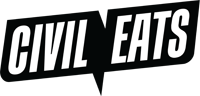 Next month, after three years of legislative tug-of-war, the Navajo Nation will become the first place in the United States to impose a tax on junk food. The Healthy Dine? Nation Act of 2014, signed into law by Navajo Nation President Ben Shelly last November, mandates a 2 percent sales tax on pastries, chips, soda, desserts, fried foods, sweetened beverages, and other products with "minimal-to-no-nutritional value" sold within the borders of the nation's largest reservation.
Authored by the Diné Community Advocacy Alliance (DCAA), a grassroots organization of community volunteers, the legislation was modeled on existing taxes on tobacco and alcohol, as well as other fat and sugar tax initiatives outside the United States. The act follows on the heels of a spring 2014 amendment that removed a 5 percent tribal sales tax on fresh fruits and vegetables.
The sales tax will generate an estimated $1 million a year in 110 tribal chapters for wellness projects—greenhouses, food processing and storage facilities, traditional foods cooking classes, community gardens, farmers' markets, and more.
There are just 10 full-service grocery stores on the entire Navajo reservation, a territory about the size of West Virginia.
Those who advocate for a return to a more traditional diet hail the law as a positive change: The Navajo Nation, a 27,000-square-mile area that straddles three states, has a 42 percent unemployment rate. Nearly half of those over the age of 25 live under the federal poverty line. The USDA has identified nearly all of the Navajo Nation as a food desert, meaning heavily processed foods are more available than fresh produce and fruit.
According to a 2014 report from the Diné Policy Institute there are just 10 full-service grocery stores on the entire Navajo reservation, a territory about the size of West Virginia that straddles parts of Arizona, New Mexico, and Utah. As a result, many people rely on food stamps to stretch grocery dollars with the inexpensive processed, fried, and sugary foods commonly found in gas stations or convenience stores.
But even having a grocery store nearby doesn't guarantee access to healthy food. A DCAA survey of one major grocer in the town of Kayenta found approximately 80 percent of the store's inventory qualified, in the group's definition, as junk food. Compounding the issue is the continued popularity at family gatherings, flea-markets, and ceremonial gatherings of lard-drenched frybread—whose dubious origins have been traced back to the "Long Walk," the federal government's forced removal of Navajos to a military fort in New Mexico 300 miles away from ancestral land in Arizona.
The heavy consumption of soda, fat, and processed foods has taken its toll. According to the Indian Health Service, an estimated 25,000 of the Navajo Nation's 300,000 members have type-2 diabetes and another 75,000 are pre-diabetic. The tribe has some of the worst health outcomes in the United States, with rampant hypertension and cardiovascular disease. According to data collected between 1999 and 2009 by the Center for Disease Control and Prevention (CDC) overall death rates for American Indians and Alaska Natives were nearly 50 percent greater than those of non-Hispanic whites.
These stark health statistics drove the DCAA to lobby for a consumer tax—despite strong opposition at the start from Shelly and some council delegates. Navajo Nation Council Delegate Jonathan Nez was a co-sponsor of the Healthy Diné Nation Act. He says there was "overwhelming support" for the initiative in his region, a large rural area on the Utah and Arizona border, but he did hear misgivings amongst the general population and some of the other delegates.
Overall death rates for American Indians and Alaska Natives are nearly 50 percent greater than those of non-Hispanic whites.
"Some people thought: 'A two-percent sales tax is going to hit my wallet,'" says Nez. The legislation was vetoed three times by Navajo Nation President Ben Shelly, because of questions about how the tax would be regulated. He also cited concerns about how the tax would be enacted along with its potential impact on small business owners. Other opponents said the bill would place undue burden on consumers and drive desperately needed revenue off the reservation and into surrounding cities. After multiple revisions, the tax gained support from a majority of the council, with the added concession of a 2020 expiration date.
While this is the first "junk-food tax" in the United States, the movement to slow the consumption of unhealthy foods gained momentum last November after residents of Berkeley, California voted to tax soda and other sweetened beverages. (And there was a failed attempt back in 1992 to add a tax to snack foods, candy, and bottled water in California.) According to the Rudd Center for Food Policy and Obesity, which supports a national sugar-sweetened Beverage (SSB) Tax, studies show a correlation between added excise taxes and lower consumption rates. One 2011 study published in Preventive Medicine showed that a penny-per-ounce tax on sugar-sweetened beverages nationally could generate nearly $16 billion a year in revenue between 2010 and 2015 while cutting consumption by 24 percent.
It's still too soon to evaluate the tax's effect on consumption habits in the Navajo Nation, but Nez says it has already opened a discussion "about how to take better care of yourself, how to return back to the way we used to live, with fresh produce, vegetables, and fruit along with our own traditional unprocessed foods."
Denisa Livingston, a community health advocate with the DCAA, has been leading grocery store tours in Window Rock, Arizona to educate government officials and community members about how the layout and inventory of local markets affects buying patterns. "I've been telling the councils, food can either empower us and make us strong, or it can kill us," she says. "Healthy food is not just our tradition, it's our identity. This is the start of a return to food sovereignty."