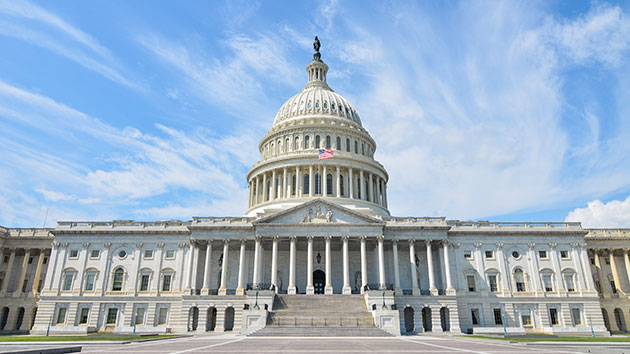 In December, Republicans in Congress struck a deal with Democrats to extend a package of tax breaks for wind and solar energy projects. Prior to the deal, things looked bleak. The tax credit for wind had already expired the year before, and the one for solar was set to expire by 2016. So the extension, which came after Democrats agreed to support lifting the long-standing ban on US oil exports, was a big and unexpected win for clean energy—one that will help buoy the industry for the next six years.
It could also prove to be one of the most significant actions taken by this Congress to reduce America's carbon footprint, according to a new analysis from the National Renewable Energy Laboratory. Thanks to all the new wind and solar that will likely get built because of the legislation, electricity-sector greenhouse gas emissions could be reduced by as much as 1.4 billion metric tons by 2030 compared with what they would have been without the extension, the study found. That's roughly the savings you'd get if you removed every passenger car from US roads for two years.
In other words, the tax breaks—2.3 cents per kilowatt-hour of electricity produced by a wind turbine and about 30 percent off the total cost of solar systems—add up to "one of the biggest investments in clean energy in our nation's history," Dan Utech, deputy assistant to President Barack Obama on climate, told reporters today.
How much wind and solar actually gets built (and thus the actual carbon savings) will also depend on what happens to the cost of natural gas, which has been low for the last few years thanks to the fracking boom but could rise again. Low gas prices make renewables less competitive, especially without the tax credit. But having the tax credit in place will enable solar and wind to compete in the market even if gas prices do stay low. The extension will also make wind and solar less vulnerable to state-level attacks on clean energy, as well as attacks on Obama's broader climate agenda.
So, for once: Good job, Congress.