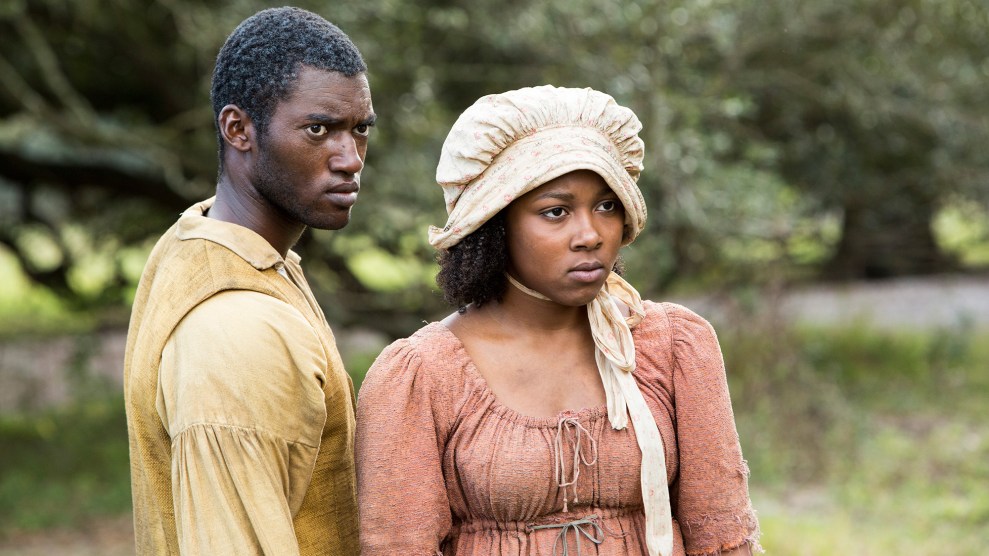 Fight disinformation:
Sign up
for the free
Mother Jones Daily
newsletter and follow the news that matters.
In case you're just tuning in, we're watching A&E/History's Roots remake with Matthew Delmont, an Arizona State University historian who literally wrote the book on it. Making Roots: A Nation Captivated, which publishes in August, covers the creation of Alex Haley's fictionalized family history and the resulting 1977 miniseries—the most-watched drama in the history of television. Yesterday we talked about Kunta Kinte's origin story and his passage to America from West Africa—you can stream episode 1 here.
Today we move on to last night's episode 2. (Get ready for spoilers.) The episode begins with the enslaved Kunta's final escape attempt and takes us through his marriage to Belle, the raising of their daughter Kizzy, and, finally, the birth of Kizzy's son George (a.k.a. Chicken George)—the product of her rape by an odious new master, Tom Lea.
Michael Mechanic: Did you catch Snoop Dogg's Instagram rant about Roots yesterday?
Matthew Delmont: Yeah, I wasn't expecting to hear Snoop weigh in—or see LeVar Burton invite Snoop to a beer summit to discuss. The call for a boycott is a bit odd. If Snoop Dogg is saying there should be more television shows and films about black culture and history that aren't about slavery, I would agree with that. I would love to hear what he has in mind, though: More films like Fruitvale Station, Straight Outta Compton, or Hidden Figures? More shows like Empire or Blackish? The "too many slave movies" thing is a straw-man argument anyway: 12 Years a Slave, Django Unchained, Underground, and Roots stand out recently, but when you look back over the last two decades, there are not a huge number of films or TV series set during slavery.
MM: True enough. Okay, let's talk about episode 2. A lot happened here, including a lot of stuff that wasn't in the original. First off, we've got slaves killing white men and getting away with it. During his escape attempt, for one, Kunta slays the Wallers' loathed overseer and is caught in the act by British soldiers, who proceed to conscript him as cannon fodder in their fight against the colonists.
MD: I loved this episode! I particularly liked how it took the narrative in different directions than the original. History/A+E has been promoting this as a reimagined version of Roots, and I saw that come through more here than in episode 1. Kunta joining up with Lord Dunmore's Ethiopian Regiment, for example. This is not in the book or original TV series, but they tied it nicely into the story. It continued the theme of Kunta being a warrior, while also making an interesting fictional connection to the history of African Americans in the Revolutionary War. Also, Kizzy is a fighter!
MM: Was Dunmore's regiment a real thing?
MD: Yes, Dunmore recruited slaves and escaped slaves to join his regiment. There's no evidence Alex Haley's ancestors fought with this group, but this fictional element added action to the new series.
MM: Personally, I didn't quite buy that those soldiers, no matter their affiliation, would not have strung up a slave for killing a white man. Later, Kizzy kills one of the men transporting her to the new master's place. Again, I found it hard to believe that they wouldn't have lynched her. What do you think?
MD: I'm not sure how British soldiers would have reacted to a slave killing a white man, but I appreciate the move away from historical accuracy here.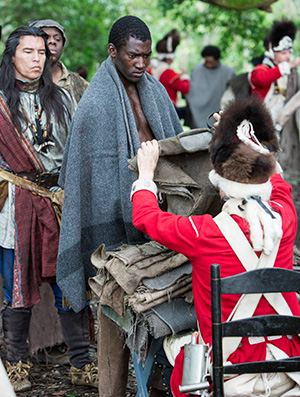 MM: So you found it credible. But what about Kizzy getting away with killing one of those redneck guys transporting her.
MD: Probably some dramatic license here, too, but since enslaved people were property, any punishment to Kizzy would have come at the expense of her new master. So when Tom Lea says he spent $600 to buy her, that's one indication why her enslaved life might have been protected.
MM: Let's talk about Lea, who is excellently played by Jonathan Rhys Meyers. This fucker is bad news. He comes in drunk and rapes Kizzy the very first thing when she arrives at his farm. I think we can expect he's going to be a horror show.
MD: Yes, the last 10 minutes of that episode are about as troubling as anything you are going to see on TV.
MM: It sure seemed to me that Kizzy was getting ready to drown her baby by Tom Lea before having second thoughts.
MD: Normally, I don't love flashback scenes or character having hallucination or visions, but when Kizzy is in the water, or when Kunta gets his foot chopped off earlier, these flashbacks and hallucinations give some sense that the characters are dealing with trauma or are haunted by what they are experiencing. I think Kizzy being ready to drown baby George is a nod to the major works on slavery that came out after Roots, most notably Toni Morrison's Beloved, where death/murder/suicide are things that enslaved people are constantly thinking about.
MM: Another thing this episode opens up in a big way is the awful tension that enslaved families have to live with. You have Missy Anne, the little white girl, adopting young Kizzy as her best friend/plaything. Every bit of kindness or friendship the slaves are shown by the whites comes with a feeling of dread, because it's all so fragile and capricious.
MD: That comes through so powerfully in this episode. Kunta is constantly telling Belle that they can never be free on this plantation. Dr. Waller has a moment where he looks like he is a hero for delivering the baby Noah (whom he owns, of course), but then later in the episode he tells Kunta he thinks it's time to start breeding Kizzy with Noah. One of the myths of slavery was that masters and slaves were big happy plantation families, and this really shows all of the ways that is not true.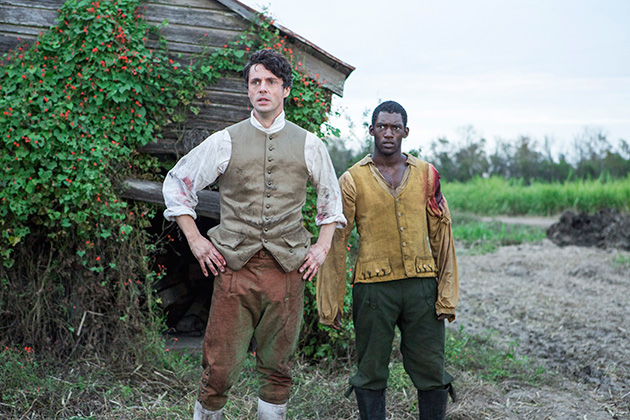 MM: Also, right after Doc Waller delivers Noah from his mother, who is dying because the overseer had forced her to work in the fields against his boss' orders, Waller is like, "She's coming out of your paycheck!" The masters almost seem human from time to time, but that spell is broken by these stark acknowledgements that the slaves are, in the end, mere property.
MD: It is easy to see the costumes and the set designs and get lost in the story, but Roots keeps pulling viewers back to the fact that these white characters own the black characters. That's what I love about the scenes with Kizzy and Missy Anne. The violence here isn't as explicit as the whipping scenes or the rape scenes, but the casual way in which Missy Anne exerts her claims over Kizzy is so telling. Like, it's her "right" to see whether Kizzy has pubic hair. It presents the whole idea that friendship could exist in slavery as absurd.
MM: All these subtle, brutal reminders. What else struck you?
MD: That everyone was fighting back. Fiddler fights and dies to help Kunta and baby Kizzy escape, which wasn't in the original. Kizzy has a whole training montage with Kunta, like a Rocky film or something, and then she is ready to fight when the time comes. Kunta is hardly backing down from anyone—killing the overseer and getting to reassert that his name is Kunta Kinte was a great revenge scene.
MM: Totally! Yeah, there's a touch of Django Unchained in here—a little taste of retribution. And Fiddler! Go Fiddler! Even Noah stands up to mistreatment at one point. And the slaves jump in for the save whenever it looks like someone is getting into trouble with the overseer, by saying the master has this or that urgent request for the slave under the gun.
"This new version is more like an action film; the original Roots was like a soap opera."
MD: The Django Unchained connection is a good one. This new version is more like an action film; the original Roots was like a soap opera. People remember the whipping scene, but the original has lots and lots of talking. I like that they added more action to the narrative. And I thought it was so powerful to have Fiddler declare that he has a name too: Henry. This never comes up in the original, but of course the character is called Fiddler because some white person said it. To have him declare his preferred name and then fight and die was something. In the original, Fiddler, played by Louis Gossett Jr., dies peacefully under a tree.
MM: As a white man watching Roots, I feel a general discomfort, because you have to ask yourself, "If I'd been raised in that time and place and circumstances, would I have been an abolitionist—or would I have participated in the cruelty?" I wonder whether, as a black man, you watch and wonder whether you would have sucked up to the master and played it safe, or whether you'd have been a fighter, like Kunta?
MD: It is so difficult to know. But in this episode, Belle is challenging Kunta and she talks about how many people she has known who are "warriors," including women, girls, and older enslaved people. What I took from the scene was that surviving slavery in any capacity took a lot of fight. I think this series is working harder to make Kunta a warrior, but Belle's speech makes it clear that she, Kizzy, and others were fighters in their own right. When I project myself back, I'm light-skinned, good at navigating institutional spaces, and bad at fighting. I can't see myself as a warrior in the Kunta sense.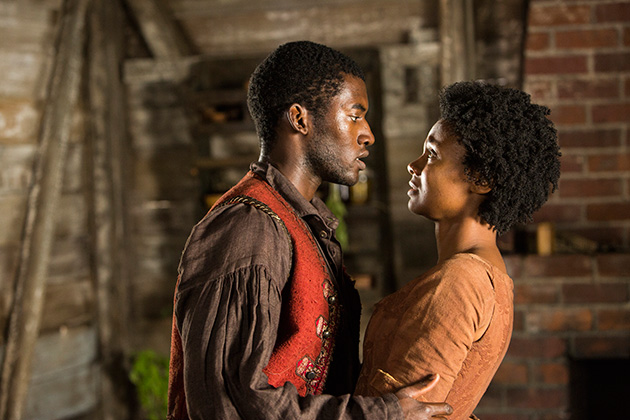 MM: It's true that just coping was a major battle. In fact, resisting the urge to strike must have taken a prodigious level of self-control, particularly, perhaps, for some young men. And what was there to gain?
MD: Another quote that stuck with me was when Kizzy told Kunta, "Reading is my way of being a warrior, of being free inside." That sounds a little corny, but again I think it speaks to the ways different characters are trying to navigate and survive slavery.
MM: Kizzy's reading was a subversive act—and it results in her getting sold off. It's nuts how this was seen as such a threat that the white establishment actually made it a criminal offense. Right?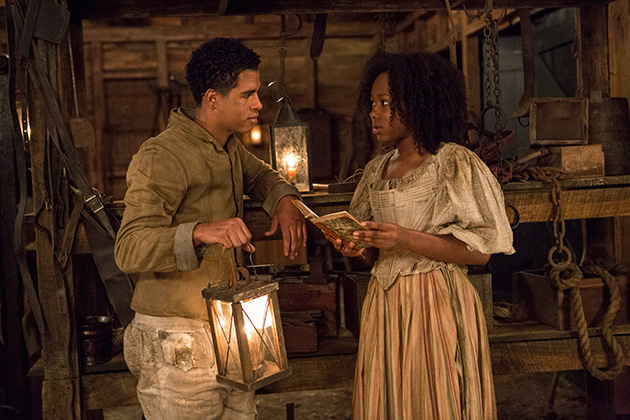 MD: Yes. There was a tremendous power that came with literacy. In most of the slave narratives the point at which the author learns to read and write is this watershed moment in their pursuit of freedom. I like how Roots makes this power visible, but also shows how enslaved people had to make sure their masters did not know about their learning. Like when Belle reminds six-year-old Kizzy to count in her head rather than out loud. Such a small moment, but something that should register with viewers, especially those that spend any time around children. I'm also soooo glad that Belle and Kizzy were strong characters in this episode! I was really nervous after episode 1.
MM: Yes, although Kunta's marriage proposal to Belle comes pretty quick. That was a very funny scene. And the wedding! But it's like anytime there's a little joy, you cringe because you know how fleeting it all is. It was also kind of funny to hear Kunta's admonitions to Kizzy. In some ways he's become the conservative, overprotective dad, and she's become the rebel.
MD: Roots does have a pretty strong conservative theme going on, the consistent refrain that Kunta's duty is to start a family. With Kizzy, I think the writers realized that the character had to be more dynamic and assertive than in the original. Leslie Uggams did a great job in 1977, but this new vision of Kizzy as a fighter, someone who will talk back to her dad and Dr. Waller, feels more appropriate for 2016.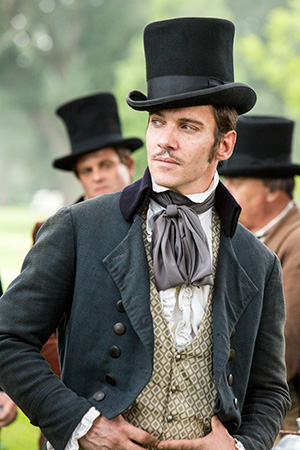 MM: Even though it probably wasn't so appropriate in the 1790s.
MD: Yeah, but the actual 1790s would make for very boring TV!
MM: TV? They'd be staring at a broom for entertainment. Anything else we should say about this episode? The acting?
MD: I really have enjoyed Malachi Kirby as Kunta. And I'm excited, and a bit scared, to see what Jonathan Rhys Meyers does with Tom Lea in the next episode. I'm looking forward to Anika Noni Rose as Kizzy—there are three actresses playing Kizzy this time.
MM: But only one Kunta, thank goodness—no jump cut from LeVar Burton to John Amos! It's a little hard to age a guy so young as Malachi on screen, but they've been doing pretty well. I actually find him more compelling as his character matures. As for Meyers: I'm am dreading to see what he's going to do tonight.
Click here for Michael Mechanic's and Matthew Delmont's discussion of episode 3.