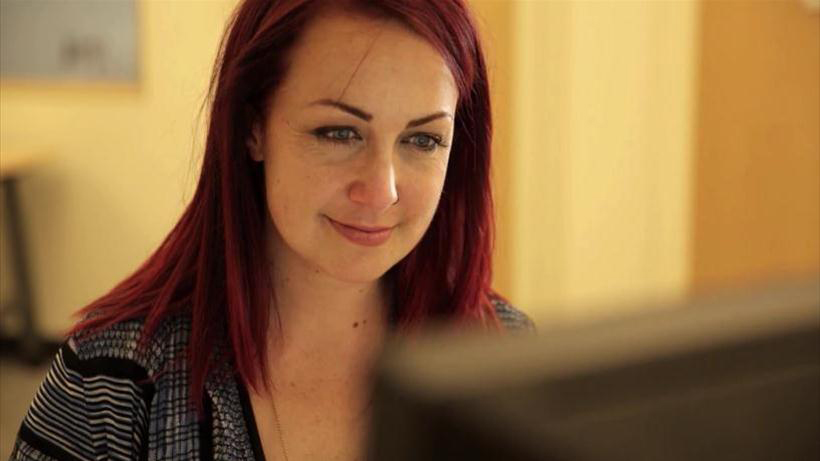 In the past few years, sexual harassment in the sciences has become an increasingly visible problem. Disturbing allegations about the Environmental Protection Agency, the National Park Service, and the former head of the UN's Intergovernmental Panel on Climate Change have all made headlines. So have a number of cases involving prominent university professors.
On the latest episode of the Inquiring Minds podcast, Kishore Hari talks to Sarah Ballard, an accomplished exoplanet researcher who was also a complainant in one of the most high-profile recent harassment controversies. Last year, BuzzFeed reported that Geoff Marcy, a renowned astronomer at the University of California-Berkeley, had faced sexual harassment accusations. A report produced by the university found that Marcy had "violated the relevant UC sexual harassment policies"; it cited allegations that he had inappropriately touched students. Initially, Marcy was placed on probation; he was instructed by the university to comply with its sexual harassment policies and to avoid physical contact with students (except to shake their hands).
But the BuzzFeed story sparked a national outcry, and many began demanding a more severe punishment. Marcy posted an apology on his website, though he denies some of the allegations in the report and says that his actions didn't harm his students' professional lives. He ultimately retired under pressure from faculty at the university.
On Inquiring Minds, Ballard depicts Marcy as a professor who praised her talent yet abused her trust. She first met him when she was an undergraduate student in one of his classes, but her excitement to work with one of the world's foremost experts on exoplanets soon took a dark turn. On one occasion, Marcy told Ballard a detailed story about his sexual history. On another occasion, she says, he attempted to massage her neck after driving her home.
"You couldn't protect yourself then, but you can protect younger you today, and you can protect women who are 20 today."
After that, Ballard agonized over whether to confront Marcy about his behavior, ultimately deciding to do so. As described in the Berkeley report, this prospect caused "great anxiety" for Ballard, "in part because she believed such a confrontation would effectively forfeit any opportunity of receiving a letter of recommendation" from Marcy. But it never came to that. Ballard says Marcy's behavior suddenly changed and the harassment stopped. She later found out that a graduate student had confronted Marcy about unwelcome behavior Marcy had allegedly exhibited toward a different student.
Marcy didn't deny Ballard's allegations—though he does deny some of the other allegations in Berkeley's report. (According to the Berkeley report, he told the university investigator that he didn't recall touching Ballard in the car but that it was possible he did.) In an interview with Mother Jones, Marcy's attorney, Elizabeth Grossman, argued that Marcy's actions weren't serious enough to justify the backlash he's experienced. "There is not a single allegation of sexual assault [against Marcy]," said Grossman. "There is not a single allegation of soliciting sex, of requesting sex in exchange for academic favor. There is not a single suggestion of his interfering with anyone's ability to thrive on campus."
Ballard, however, says she was deeply affected by her interactions with Marcy. "To have [Marcy] say, 'You are talented, you are full of promise'— that is so compelling," she explains. "And then to have all of the sudden the knowledge that…that message might not have been delivered in good faith: You feel like the rug has been pulled out under you. So does that mean that I'm not promising? Does that mean that all of it was a lie?…It was profoundly rattling to my nascent sense of self as an astronomer, as a scientist."
Years later, when Ballard heard that allegations against Marcy were going to become public, she made the decision to come forward and identify herself as one of the victims. She hopes that by doing so, she'll make things easier for other women.
"There was one principle which helped me to unravel the tangled knot of my feelings that I could always return to…and that was you have to be the woman you needed then," says Ballard. "You couldn't protect yourself then, but you can protect younger you today, and you can protect women who are 20 today."
Ballard went on to receive a Ph.D. in astronomy and astrophysics from Harvard (she notes that Marcy wrote a recommendation letter that helped her get into the prestigious university). She now researches exoplanets at MIT. But across the country, many other women have left the sciences. That's partly because of widespread sexual harassment, argues Rep. Jackie Speier (D-Calif.). Indeed, a 2014 study found that roughly two-thirds of female scientists surveyed said they had experienced harassment while doing field research.
In January, Speier gave a speech on the floor of the US House of Representatives recounting the allegations against Timothy Slater, who taught astronomy at the University of Arizona and is now a professor at the University of Wyoming. Speier had obtained the results of a confidential 2005 investigation conducted by the University of Arizona. "Dr. Slater himself admitted that he gave an employee a vegetable-shaped vibrator and that he frequently commented to his employees and students about the appearance of women," said Speier on the House floor. "My staff spoke with one female grad student who was required to attend a strip club in order to discuss her academic work with Dr. Slater. The woman has since left the field of astronomy." After reading the report, "I was physically sickened," Speier says on Inquiring Minds.
Slater declined to answer specific questions from Mother Jones about the allegations, though he did provide a letter his lawyers had sent to the University of Arizona threatening to sue the university for defamation and breach of privacy over the release of the report. In the letter, Slater's attorneys said the university's report "contains numerous false and misleading allegations, which Rep. Speier and the media has reported as fact." Specifically, the attorneys state that Slater "never gave a vibrator" to "any graduate student, ever" and that Slater "denies that he ever pressured anyone to go to the strip club or that anyone ever complained about going to strip club."
Speier proposes one solution to the problem of sexual harassment in the sciences. The federal government has the power under Title IX to fight harassment, she notes. Because so many universities, even private ones, rely on federal dollars, they could lose federal funding in the form of grants or student loans if they violate the law. Last week, she introduced legislation requiring universities to inform federal grant-making institutions when they determine a professor has engaged in sexual harassment.
Speier isn't optimistic that the bill will pass in the current Congress, but she wants harassment victims to know they have an advocate on Capitol Hill. Her message to them? "They've been heard."
Inquiring Minds is a podcast hosted by neuroscientist and musician Indre Viskontas and Kishore Hari, the director of the Bay Area Science Festival. To catch future shows right when they are released, subscribe to Inquiring Minds via iTunes or RSS. You can follow the show on Twitter at @inquiringshow and like us on Facebook.