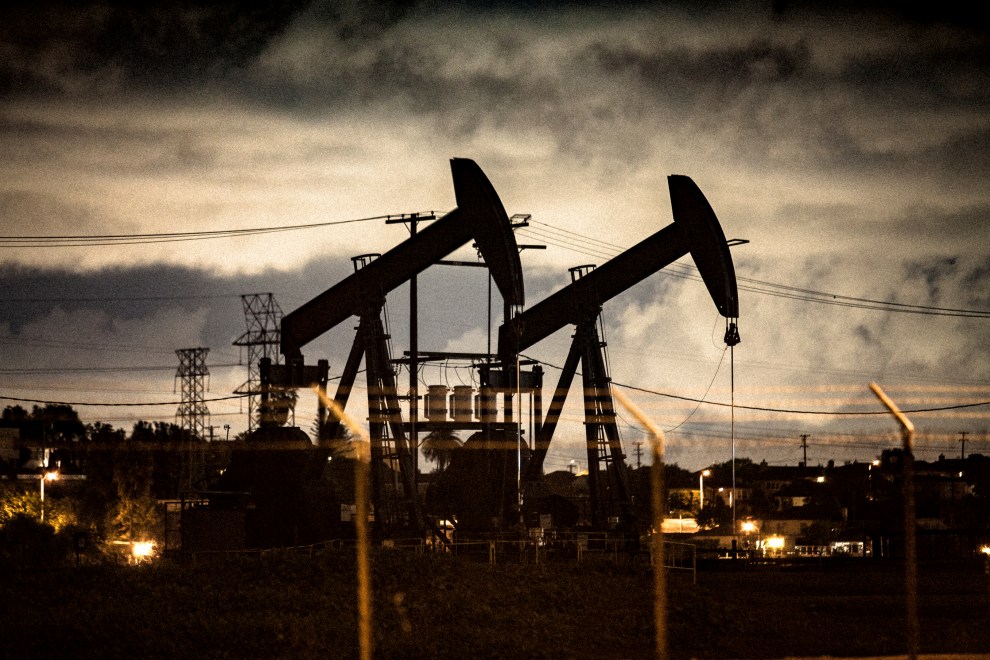 Fight disinformation:
Sign up
for the free
Mother Jones Daily
newsletter and follow the news that matters.
More than half of America's population lives in communities with unhealthy levels of ozone smog, but according to a report published late last month, Latinos are 51 percent more likely than non-Hispanic whites to live in counties with unsafe ozone levels.
The Clean Air Task Force (CATF), the League of United Latin American Citizens, and the National Hispanic Medical Association teamed up to focus on the health impacts Latino communities face from oil and natural gas production, processing, and transmission facilities. Their report looked at areas with large Latino populations, including cities in Texas, Illinois, Colorado, Pennsylvania, and New Jersey.
Using data from the Environmental Protection Agency, the Department of Health and Human Services, and other sources, the authors found that industrial polluters are disproportionately located in Latino neighborhoods—1.8 million Latinos live within a half-mile of oil and gas facilities—and that the number of exposed Latinos has been growing steadily. More than 1 in 3 Latinos now live in an area that violates federal standards for ozone, a chemical that is desirable high in the atmosphere but at ground level is a pollutant linked to asthma and other health problems.
According to CATF's calculations, pollution from oil and gas facilities causes 750,000 asthma attacks in children during the summer ozone season. The task force also was able to calculate the toll on Latinos: roughly 153,000 asthma attacks in Latino kids, and 112,000 lost school days. Asthma is more common among Latino kids than among other children: About 8.5 percent have asthma, compared with 7.9 percent of white children and 5.5 percent of Asian children.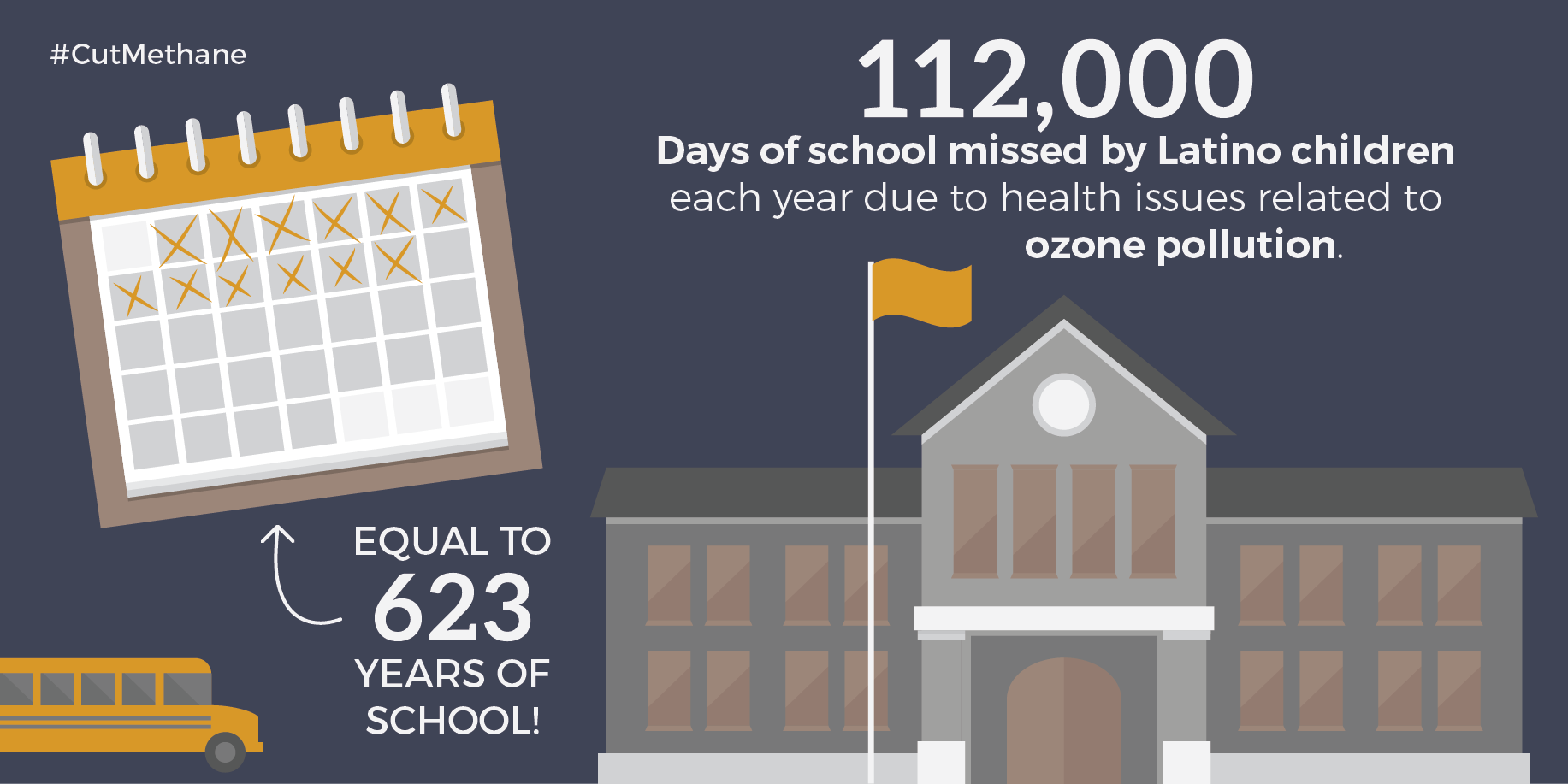 A CATF report also links toxic pollutants from the oil and gas industry to increased cancer risk: 1.8 million Latinos (3 percent) live in areas where air pollution from oil and gas facilities exceeds the EPA level of concern for cancer risk.
Due to low rates of health insurance among Latinos, those living below the poverty line are particularly vulnerable to the adverse health effects. The Affordable Care Act, enacted in 2010, has increased coverage overall, but Latinos continue to have among the lowest rates of health coverage: More than 30 percent of Latinos were uninsured as of early 2016, compared with just 7 percent of non-Hispanic whites and 10 percent of non-Hispanic blacks.