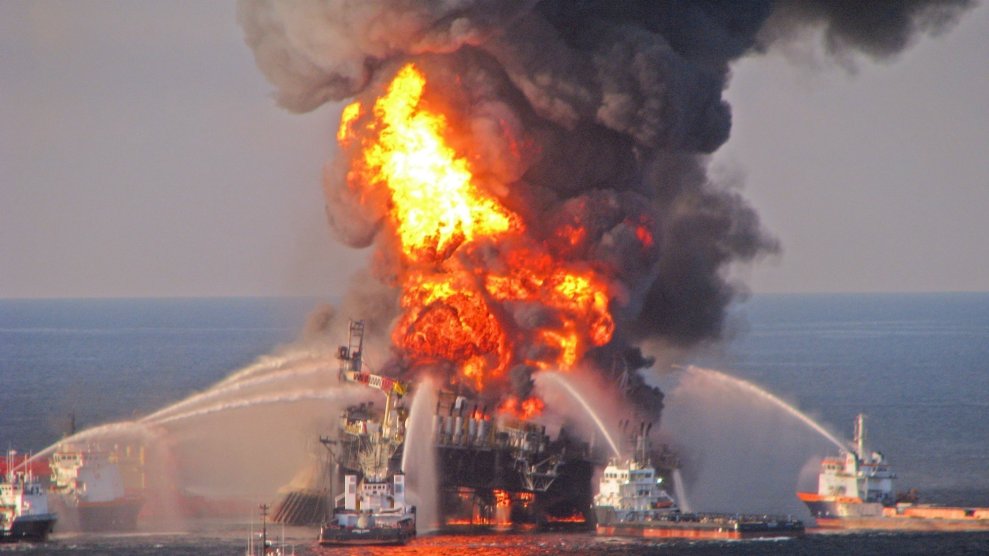 This story was originally published by the Guardian and appears here as part of the Climate Desk collaboration.
The 2010 Deepwater Horizon oil spill disaster may have had a lasting impact upon even the smallest organisms in the Gulf of Mexico, scientists have found—amid warnings that the oceans around America are also under fresh assault as a result of environmental policies under Donald Trump.
Lingering oil residues have altered the basic building blocks of life in the ocean by reducing biodiversity in sites closest to the spill, which occurred when a BP drilling rig exploded in April 2010, killing 11 workers and spewing about 4 million barrels of oil into the Gulf.