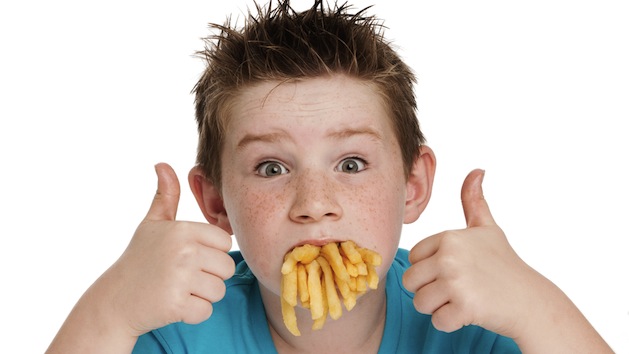 Fight disinformation:
Sign up
for the free
Mother Jones Daily
newsletter and follow the news that matters.
Some political functionaries creep sheepishly through the revolving door that separates government from the industries it regulates—you know, maybe wait a few years between switches.
Not Joel Leftwich. Since 2010, he's held the following posts, in order: legislative assistant to longtime Senate agriculture committee stalwart and agribusiness-cash magnet Sen. Pat Roberts (R-Kansas); program manager in the federal lobbying department for agrichemical giant DuPont; deputy staff director for the Senate Agriculture Committee; and director of lobbying for PepsiCo. Now, after the Republican takeover of the Senate and Robert's ascension to the chair of the Agriculture Committee, Leftwich is switching sides again: He's going to be the ag committee's chief of staff.
Leftwich's most recent former employer, PepsiCo, touts Cheetos as a wholesome snackfood for kids.
And all just in time for the Congress to perform its once-every-five-years overhaul of federal nutrition programs, including school lunches and the Women, Infants and Children (WIC) food-aid initiative. Back in 2010, President Obama signed a school lunch bill, generated by a Democratic-controlled Congress, that banished junk-food snacks from schools and stipulated more fruits and vegetables in lunches. Leftwich's once-and-current boss, Sen. Roberts, has been a persistent and virulent critic of those reforms.
As for Leftwich's most recent ex-employer, Pepsi—whose junk-food empire spans from its namesake soda to Lays and Doritos snacks—its take on the issue of school food is embodied in this flyer, uncovered by my colleague Alex Park. It touts Cheetos as a wholesome snack for school kids. PepsiCo showers Washington in lobbying cash—note how its expenditures jumped in 2009 and 2010, when the last school lunch reauthorization was being negotiated in Congress.
In other revolving-door news: Mike Johanns of Nebraska recently retired from the Senate, where, from his perch on the ag committee, he joined Sen. Roberts in pushing the agribusiness agenda and sopping up industry campaign donations. Before that, he served as USDA chief for President George W. Bush. Now? Days after his retirement comes news he will serve on the board of directors of agribusiness giant John Deere—a position that pays at least $240,000 per year in compensation and stock, Omaha.Com reports. But don't worry: "Johanns stressed that he won't be doing any direct lobbying of his former Capitol Hill colleagues or their aides on behalf of the company."