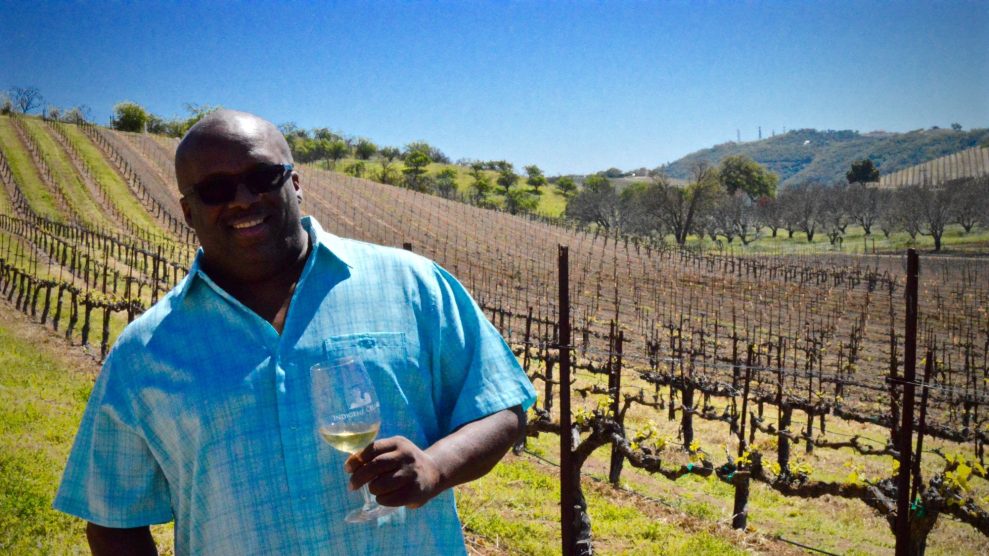 Fight disinformation:
Sign up
for the free
Mother Jones Daily
newsletter and follow the news that matters.
In June, Simonne Mitchelson, a winemaker in Los Olivos, California, had an idea: a scholarship fund to attract Black talent into the world of wine, where non-white managers and business owners are anomalous. Most visitors to the wine region that stretches across the state's Central Coast notice its natural beauty, characterized by lattices of grape vines cover hilly, green terrain like the grid of blueprint paper, buttressed by a Mediterranean-like coastline. What for some might be less apparent is the racial monotony of the region's leadership and landowners. For Mitchelson, who is Black, it's been a challenge to assimilate. "When I bring up that diversity is an issue—and that it's isolating, people have gotten very defensive," she said. "From those interactions, I feel like I've had to make myself more palatable and not bring it up. I feel like I'm walking on egg shells."
Nearby Cal Poly-San Luis Obispo has a single Black undergraduate in its nearly 300-member wine and viticulture program. Finding support for her idea wasn't difficult. Several wineries quickly lined up, expressing interest.* She reached out to some "big voices in this community,"—a vineyard owner and a winemaker—to sell them on the idea. Mitchelson's appeal was met with enthusiasm, and bewilderment. "I had no idea this was going on," Mitchelson remembers one potential donor texting her. The winery owner said she came from an "older generation," for whom the issue is less acute, and that she personally shouldn't be blamed for the industry's lack of diversity. Mitchelson understood that while this was not the intention of the industry, it was now their responsibility.
In the mostly white world of wine, conversations on race have largely stayed off the agenda—until now: In the two months since the June George Floyd protests, some Black winemakers have called out the racism in their industry. "Everybody has the same problems," said Dan Johnson, a Black Napa Valley vineyard owner and lawyer practicing antitrust and trade lawyer in San Francisco. "But the problem with racism? Add another 30-pound bag, at least. Instead of carrying three, I have to carry four."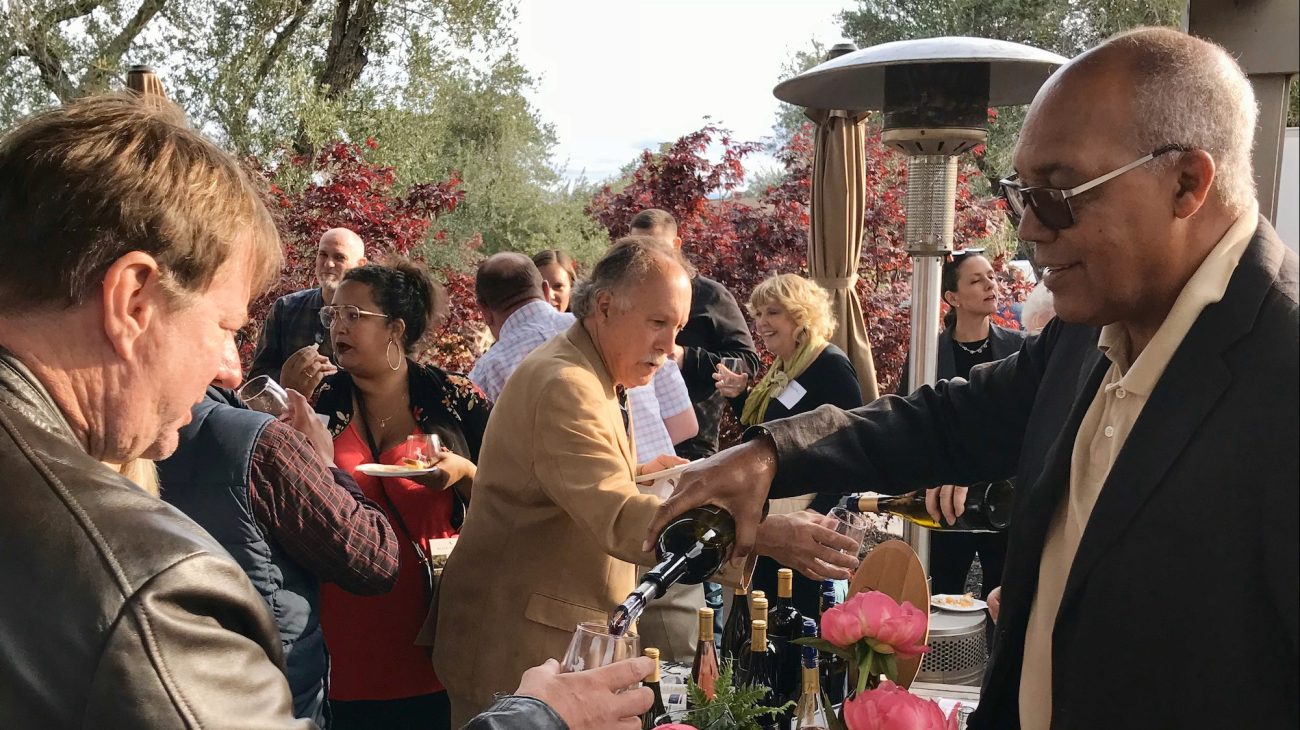 The last 50 years have seen a vast expansion of the wine industry at breakneck speed, leading to jumps in wine country property values and market saturation. Today, wine is a $62 billion industry in the United States; in California, it makes up an entire percent of the $3.2 trillion economy. Napa and Sonoma counties, seen as backwaters of the wine world until the mid-1970s, have become some of the foremost production regions on earth. But not everyone has profited in these boom times. "Most minorities don't own the dirt," Johnson says. In fact, those jumps in costs make entry into the sector even more cost-prohibitive. "You understand, this is some of the most expensive soil in the world."
Wine has always been a risky economic endeavor. Johnson, who owns a three-acre plot of land in Napa, waited three years for a commercial yield of cabernet sauvignon grapes from the vines he put down. Another two years went by before the grapes reached a bottle, and at least another year for the wine to age before it's sold. "Imagine, you're out seven years before you're selling anything," he said. "That's the financial reality." According to James Lapsley, a retired UC Davis wine historian, that seven-year startup period can create a financial barrier that disproportionately affects Black communities. "If Black Americans have less access to capital than do whites, either in the form of family wealth or access to banks," he wrote in an email, "then we would expect [there] would be fewer owners relative to their [population] proportion in America."
Correction: An earlier version of this article misstated the status of fundraising efforts.