Fight disinformation:
Sign up
for the free
Mother Jones Daily
newsletter and follow the news that matters.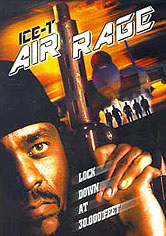 Roll Call reports that Sen. David Vitter (R–Hookerville) had an airport meltdown last week:
According to an HOH tipster who witnessed the scene, the Louisiana Republican arrived Thursday evening at his United Airlines gate 20 minutes before the plane was scheduled to depart, only to find the gate had already been closed. Undeterred, Vitter opened the door, setting off a security alarm and prompting an airline worker to warn him that entering the gate was forbidden.

Vitter, our spy said, gave the airline worker an earful, employing the timeworn "do-you-know-who-I-am" tirade that apparently grew quite heated.
That happened to me once.  I didn't barge through the door, and I wasn't important enough to credibly demand if the gate agent knew who I was, but I sure was pissed.  Obviously Vitter needs to learn a little impulse control, but I guess I sympathize a little bit here.  If you show up at your gate 20 minutes before the flight is scheduled, they really ought to let you on.