Facts matter:
Sign up
for the free
Mother Jones Daily
newsletter.
Support
our nonprofit reporting.
Subscribe
to our print magazine.
In The One Percent Doctrine, Ron Suskind reported that CIA sources told him the waterboarding of al-Qaeda operative Abu Zubaydah had been worthless: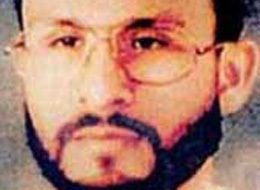 Zubaydah coughed up reams of worthless intel under pressure but didn't provide anything genuinely valuable until an interrogator later got under his skin with some clever questioning.
But in December 2007, ABC's Brian Ross interviewed a CIA officer named John Kiriakou who told him just the opposite: according to Kiriakou, Zubaydah resisted waterboarding for "probably 30, 35 seconds" and the next day started providing information that "disrupted a number of attacks, maybe dozens of attacks."
My comment at the time: "Same guy. CIA sources for both accounts. But diametrically opposite conclusions. So who's right?"  Today, the New York Times revisits this episode in the wake of the torture memos released two weeks ago:
[Kiriakou's] claims — unverified at the time, but repeated by dozens of broadcasts, blogs and newspapers — have been sharply contradicted by a newly declassified Justice Department memo that said waterboarding had been used on Mr. Zubaydah "at least 83 times."

….During the heated debate in 2007 over the use of waterboarding and other techniques, Mr. Kiriakou's comments quickly ricocheted around the media. But lost in much of the coverage was the fact that Mr. Kiriakou had no firsthand knowledge of the waterboarding: He was not actually in the secret prison in Thailand where Mr. Zubaydah had been interrogated but in the C.I.A. headquarters in Northern Virginia. He learned about it only by reading accounts from the field.

…."It works, is the bottom line," Rush Limbaugh exclaimed on his radio show the next day. "Thirty to 35 seconds, and it works."  Mr. Kiriakou subsequently granted interviews to The Washington Post, The New York Times, National Public Radio, CBS, CNN, MSNBC and other media organizations. A CNN anchor called him "the man of the hour."

….Mr. Kiriakou was the only on-the-record source cited by ABC. In the televised portion of the interview, Mr. Ross did not ask Mr. Kiriakou specifically about what kind of reports he was privy to or how long he had access to the information. "It didn't even occur to me that they'd keep doing" the waterboarding, Mr. Ross said last week. "It doesn't make any sense to me."

He added, "I didn't give enough credit to the fiendishness of the C.I.A."
Kiriakou's testimony was immensely influential at the time, but it's pretty clear now that he was wrong: unless the CIA continued waterboarding him just for sport, Zubaydah didn't break after a single session.  Or ten sessions.  Or fifty.  And if Kiriakou was wrong about that, what are the odds that he was also wrong about the "dozens of attacks"?  Or about the fact that waterboarding was responsible for any actionable information at all?
Ron Suskind, on the other hand, hasn't been contradicted at all.  As near as I can tell, his reporting has stood up almost perfectly in the face of subsequent evidence.  If you want to know what really happened to Zubaydah, his book remains the gold standard for now.