Fight disinformation:
Sign up
for the free
Mother Jones Daily
newsletter and follow the news that matters.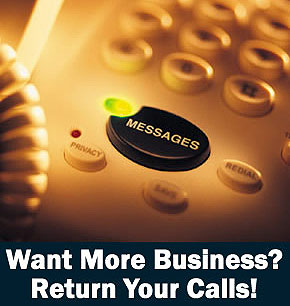 Responding to a recent New York Times piece about the demise of voice mail, Matt Yglesias says, "If you leave a message on my office voicemail, forget about it. I'm not even entirely sure I know how to check it." James Joyner agrees: "I often forget to check my voice mail for days on end and my wife simply won't check a message, preferring to return any missed calls that show up on her mobile."  And Andrew Sullivan warns us: "I check my voice mail once a week. Just so you know."
I've never had quite the aversion to voice mail that these folks do1, but still, I understand.  Death to voice mail.  One thing, though: I hope everyone who hates voice mail at least records an outgoing message warning callers that a callback is unlikely and providing some other way of getting in touch.  It's one thing not to like voice mail, but it's quite another to have it on your phone and then just leave people hanging wondering why they never heard back from you.
1True story: I once wrote a remarkably full-featured piece of Windows software solely to keep track of voice mail at work.  It started out as a project to teach myself SQL programming and sort of mushroomed from there.  What a waste.  But it was fun at the time.