Fight disinformation:
Sign up
for the free
Mother Jones Daily
newsletter and follow the news that matters.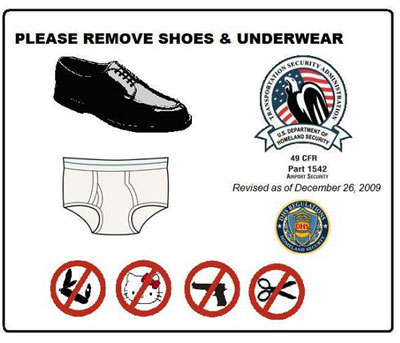 On Tuesday, Sens. Blanche Lincoln (D-Ark.) and Jim Webb (D-Va.) joined Sen. Lindsey Graham (R-S.C.) and a bunch of Republicans to slam the Obama administration's plan to try the alleged 9/11 co-conspirators in federal court. Graham announced that he planned to introduce a bill—with Lincoln and Webb's support—to prohibit funding for civilian trials for Khalid Sheikh Mohamed and the other accused planners of the 9/11 attacks. The Senate rejected a similar bill, 55-45, back in November, but Graham and many of his allies pointed to the failed Christmas attack allegedly carried out by Umar Farouk Abdulmutallab as evidence that the Obama adminstration's strategy for fighting terrorism isn't working.
Many of the critics of the Obama administration's response seem to be claiming that Abdulmutallab should not have been arrested or read his Miranda rights. They seem to believe he should have been turned over to military custody so he could face the same military tribunals that they want KSM et. al. to face. (TPM's Justin Elliott has a good piece on why tribunals might not be the most effective way to try and convict terrorists.) And some of the critics are suggesting that Abdulmutallab should have faced "harsher" interrogation—an argument-by-euphemism for using techniques that have been banned as torture.
On Tuesday night, the Obama adminstration fought back at the criticism with a barrage of leaks to the press. Abdulmutallab is cooperating with investigators, sources told the New York Times. Gaining his trust by involving his family was supposedly key to getting him to provide information on Al Qaeda. So the Obama administration is defending its way of dealing with terrorist suspects by claiming that its way works. (The Obama administration's way is also the way it was almost always done before 9/11, and sometimes after—shoe-bomber Richard Reid was Mirandized, too, and no one raised a fuss.)
But in some ways, using the "it works" defense is too weak. Attorney General Eric Holder has a better idea: defend the Obama administration because, when it comes to Abdulmutallab, it's following precedent, the Constitution, and the law. In a letter to Sen. Mitch McConnell (R-Ky.), the Senate minority leader, Holder writes:
The practice of the U.S. government, followed by prior and current Administrations without a single exception, has been to arrest and detain under federal criminal law all terrorist suspects who are apprehended inside the United States… Some have argued that had Abdulmutallab been declared an enemy combatant, the government could have held him indefinitely without providing him access to an attorney. But the government's legal authority to do so is far from clear. In fact, when the Bush administration attempted to deny Jose Padilla access to an attorney, a federal judge in New York rejected that position, ruling that Padilla must be allowed to meet with his lawyer. Notably, the judge in that case was Michael Mukasey, my predecessor as Attorney General. In fact, there is no court-approved system currently in place in which suspected terrorists captured inside the United States can be detained and held without access to an attorney; nor is there any known mechanism to persuade an uncooperative individual to talk to the government that has been proven more effective than the criminal justice system.

Adam Serwer, who first wrote about the Holder letter, has a good list of the ways in which Abdulmutallab's successful interrogation "explodes" key torture myths. But I also especially enjoyed the take of "M.S." at The Economist (although I know Kevin hates their semi-anonymous blogs):
THERE are apparently a significant number of people in America who don't think that Umar Farouk Abdulmutallab should have been arrested, read his rights, and interrogated by FBI officers, with a view to ultimate prosecution in a court of law for the crime of attempted murder. I don't really understand what it is that these people do think…. Eventually, one assumes, such people want Mr Abdulmutallab tried by some other parallel system of justice, a military tribunal perhaps, so that he gets less of an opportunity to defend himself than he would have in the normal criminal-justice system. As Scott Brown says, "In dealing with terrorists, our tax dollars should pay for weapons to stop them, not lawyers to defend them." I have no idea what Mr Brown is afraid might happen to Mr Abdulmutallab in court: that, with a clever lawyer, he might beat the rap? The man's underpants burst into flame in full view of an airplane full of passengers.
This is a really important point. The criminal justice system is how America has traditionally dealt with terrorists. It has so far proven more effective at actually convicting them than military tribunals have. The burden of proof should fall on those who advocate using a different system.
Kevin is traveling today and tomorrow.