Fight disinformation:
Sign up
for the free
Mother Jones Daily
newsletter and follow the news that matters.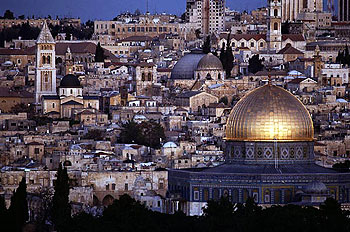 Peter Beinart writes that demographic and political trends are turning Israel inexorably more reactionary:
Israeli governments come and go, but the Netanyahu coalition is the product of frightening, long-term trends in Israeli society: an ultra-Orthodox population that is increasing dramatically, a settler movement that is growing more radical and more entrenched in the Israeli bureaucracy and army, and a Russian immigrant community that is particularly prone to anti-Arab racism. In 2009, a poll by the Israel Democracy Institute found that 53 percent of Jewish Israelis (and 77 percent of recent immigrants from the former USSR) support encouraging Arabs to leave the country. Attitudes are worst among Israel's young….This March, a poll found that 56 percent of Jewish Israeli high school students — and more than 80 percent of religious Jewish high school students — would deny Israeli Arabs the right to be elected to the Knesset. An education ministry official called the survey "a huge warning signal in light of the strengthening trends of extremist views among the youth."
And these same trends are visible in America, splitting the younger half of the Jewish community into one group that increasingly doesn't feel any attachment at all to Israel and a smaller — but growing — group that identifies with the Israeli hard right:
Because they marry earlier, intermarry less, and have more children, Orthodox Jews are growing rapidly as a share of the American Jewish population. According to a 2006 American Jewish Committee (AJC) survey, while Orthodox Jews make up only 12 percent of American Jewry over the age of sixty, they constitute 34 percent between the ages of eighteen and twenty-four. For America's Zionist organizations, these Orthodox youngsters are a potential bonanza. In their yeshivas they learn devotion to Israel from an early age; they generally spend a year of religious study there after high school, and often know friends or relatives who have immigrated to Israel. The same AJC study found that while only 16 percent of non-Orthodox adult Jews under the age of forty feel "very close to Israel," among the Orthodox the figure is 79 percent. As secular Jews drift away from America's Zionist institutions, their Orthodox counterparts will likely step into the breach. The Orthodox "are still interested in parochial Jewish concerns," explains Samuel Heilman, a sociologist at the City University of New York. "They are among the last ones who stayed in the Jewish house, so they now control the lights."
These trends have been apparent for many years, and it's hard to see how they can be turned aside. It's also hard to see how they turn out well. Beinart's essay must have been hard to write, but because of that it's worth reading.