Fight disinformation:
Sign up
for the free
Mother Jones Daily
newsletter and follow the news that matters.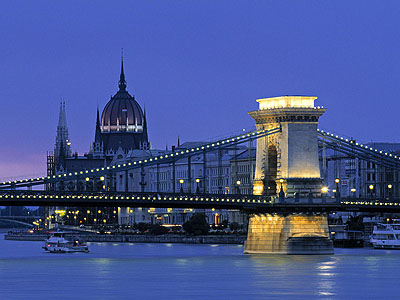 Over at Paul Krugman's place, Kim Lane Scheppele describes how the new Hungarian government has consolidated its grip on power by effectively dismantling the judiciary
The Constitutional Court, which once had the responsibility to review nearly all laws for constitutionality, has been killed off in three ways. First, the government expanded the number of judges on the bench and filled the new positions with their own political allies (think: Roosevelt's court-packing plan). Then, the government restricted the jurisdiction of the court so that it can no longer review any law that has an impact on the budget….Finally, the government changed the rules of access to the court so that it will no longer be easily able to review laws in the abstract for their compliance with the constitution.

….The ordinary judiciary has suffered a similar fate. The government lowered the retirement age for judges from 70 to 62….More than 200 judges will be forced to retire from the bench starting on January 1, including most of the court presidents who assign cases and manage the daily workings of courts….The law on the judiciary also creates a new National Judicial Office with a single person at the helm who has the power to replace the retiring judges and to name future judges.

….The independence of the judiciary is over when a government puts its own judges onto the bench, moves them around at will, and then selects which ones get particular cases to decide.
This sure does sound familiar. As near as I can tell, Newt Gringrich would approve of all of this. I wonder if anyone's asked him what he thinks of recent events in Hungary?