Fight disinformation:
Sign up
for the free
Mother Jones Daily
newsletter and follow the news that matters.
Last year I took a long look at Mitt Romney's position on the auto bailout and concluded that he was kinda sorta right to say that Obama's eventual plan was close to the one he had previously recommended. Romney seems bound and determined to make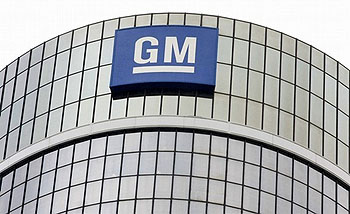 me regret ever writing that, but so far I haven't had the energy to revisit the subject. Today, though, Steve Benen directs my attention to a piece by Tom Walsh in the Detroit Free Press. Romney swung by to talk to their editorial board and Walsh took notes:
To be specific about the editorial board discussion, Romney feigned surprise and outrage that anyone might conclude from his November, 2008 op-ed article in the New York Times, entitled "Let Detroit Go Bankrupt," that he would have allowed GM and Chrysler to be liquidated if he were president. "That is so absurd," he said.

Rather, Romney insisted, citing the second-to-last sentence in his 2008 op-ed essay, he would have steered the companies into managed bankruptcy — but with loan and warranty guarantees, not tens of billions of dollars in bailout cash. [I think Romney is right on this point. He didn't write the headline for that NYT op-ed. –ed.]

And who would have made the big loans that Romney would have federally guaranteed? The private credit markets were frozen in the financial panic of late 2008 and early 2009, leading many experts to conclude that no private lender would have stepped up to finance bankruptcies as huge and risky as those of GM and Chrysler.

When I pressed Romney on this point, he insisted that if the U.S. Treasury issued bonds or guarantees, plenty of private lenders would have surfaced.
That's probably not true. But leave that aside for the moment. Why does Romney favor loan guarantees instead of direct federal loans in the first place? The way this works, taxpayers don't just risk taking a loss, they're practically guaranteed to take a loss. If the loans perform well, private lenders get all the profit. If they tank, Treasury pays the bill. And in the meantime, billions of dollars in scarce private loans are directed toward GM and Chrysler, making it even harder for other businesses to access the credit markets.
In what way is this a better deal than just making the loans directly? As with college loan guarantees, it's really nothing more than a way of ensuring private banks a surefire profit with no risk. Republicans need to find a new wheeze. This one is getting long in the tooth.