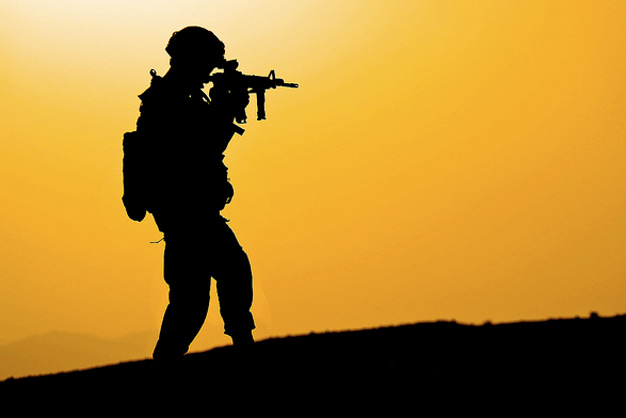 Fight disinformation:
Sign up
for the free
Mother Jones Daily
newsletter and follow the news that matters.
Matt Steinglass on our decade-long nation-building mission in Afghanistan:
Nothing in my life has made me as pessimistic about development aid as the course of the American intervention in Afghanistan…I think I've seen figures showing that foreign aid was actually greater than the country's entire GDP in 2011. That sounds impossible, but I'd imagine it reflects the fact that foreign aid is often spent on salaries for Western consultants and equipment from donor countries, so it never really enters Afghanistan at all.

…The romantic vision of the transformation of Afghanistan involved passionate Westerners with graduate degrees donning local garb and riding on donkeys to dirt-poor villages to educate their girls and extend their agriculture. But Westerners with graduate degrees don't much want to sit around on donkeys in dirt-poor villages, particularly not when the Taliban will kill them for doing so. They want to ride out to the village in an SUV, train some locals to teach the girls (or better yet, train some local trainers), drive back to the city, hit the gym and turn on the laptop. Besides which, they have to turn on the laptop, because the congressional subcommittee has told USAID to mandate that they report monthly on progress in 37 different categories of target indicators in exchange for their NGO getting the grant.
Et cetera. I saw this last night, but couldn't think of anything really worthwhile to add to it. I wanted to link it up to the lessons we supposedly all learned from E. F. Schumacher several decades ago about the appropriate scale of foreign aid projects in Third World countries, but I just don't have the chops for that. I also wanted to link to an article I read a few years ago about the immense delicacy of interfering with local economic patterns, which runs the risk of wrecking key incentives and cultural practices built up over centuries, but I couldn't remember where I'd seen it or what country it was about. Which is too bad, because it was a great piece of eye-opening writing.
So that's a great big fail from me on the foreign aid front. Instead, I'll leave you with this observation from Andrew Sullivan:
Yesterday, I get a text from one of my friends, a former Special Ops guy who was one of the first to learn how to ride a horse, grow a beard and disappear into the mountains of Afghanistan in 2001. It read:

Are we leaving afghanistan. No way we are that is awesome.

The facts have persuaded me that this war needs to come to an end. But the most persuasive arguments I have heard have come from my friends who have served there. Every single one described "nation-building" there to be about as insane as, well, a 51st state on the moon. All of them wanted to find and kill the men who attacked the US a decade ago—and go home. Since Obama took office, they have been granted their wish: almost all the al Qaeda leadership dead, and bin Laden's bones being picked dry by fishes.
Our exit from Afghanistan is going to be messy and bloody. Republicans are going to have a field day no matter what. But our only other option is, almost literally, to stay there forever. The idea that the United States was ever going to remake Afghanistan in a few years or even a few decades was a ridiculous pipe dream, and it still is. We've now accomplished our military mission there about as well as it ever could have been accomplished, and it's time to leave.
It was endless jingoism from the right combined with cravenness from the left that turned our presence in Vietnam into a fiasco of world historical proportions. LBJ was simply unwilling to stand up to insinuations that he was soft on communism, and the end result was 60,000 Americans dead and, eventually, the exact same takeover of South Vietnam that would have happened in 1954 if we had let it. There was simply no way that even a massive military presence was ever going to change Vietnamese nationalism or reform Vietnamese corruption in a few years—or a few decades.
Thankfully, President Obama now seems to understand this. The jingoism from the right may be different this time—today's Democratic president is accused of being soft on terrorism, not communism—but if history isn't exactly repeating itself, it's certainly rhyming. Obama succumbed to this conservative braying a couple of years ago when he doubled down on Afghanistan, but apparently he's smart enough to realize that it's better to weather the inevitable right-wing jeremiads about appeasement than it is to turn into another LBJ.
I don't think that escalating in Afghanistan was ever the right call, and I doubt that an extra few years of war has made a serious dent in the Taliban, in Afghanistan's culture, or in the politico-tribal realities that have always governed the country. But if that was even a little bit unclear a few years ago, it's simply indisputable now. We've done enough damage to Afghanistan. Osama bin Laden is dead, Al Qaeda is all but destroyed, and the Taliban is as weakened as it's ever going to get. It's long past time to come home.