Facts matter:
Sign up
for the free
Mother Jones Daily
newsletter.
Support
our nonprofit reporting.
Subscribe
to our print magazine.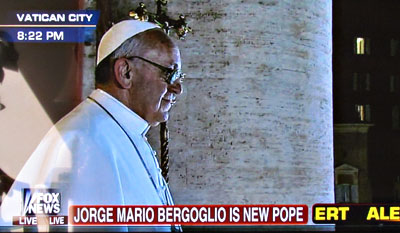 And the new pope is….
Cardinal Jorge Mario Bergoglio, age 76, the Archbishop of Buenos Aires, who is now styled Pope Francis. A dark horse!
He was made a cardinal by Pope John Paul II in 2001. The TV talking heads say he is, relatively speaking, a reformer, though I'm not sure what that means in real terms. I guess we'll find out. And with that, I'm off to lunch.