Fight disinformation:
Sign up
for the free
Mother Jones Daily
newsletter and follow the news that matters.
Here's the thing that really puzzles me about this whole business of the IRS targeting tea party groups for extra scrutiny: the agency's clumsy handling of the whole thing. And I'm being charitable by calling it "clumsy." I mean, did they really think they could just announce this during an ABA conference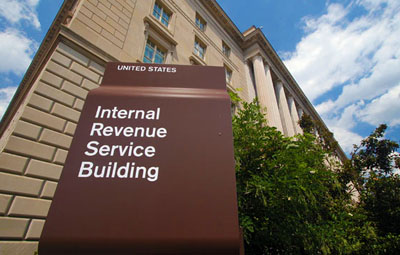 on Friday morning and that would be the end of it? Of course not. It's explosive. So why were they seemingly so unprepared for any followup questions?
It's very peculiar. Especially since the evidence suggests this affair probably wasn't quite as outrageous as it seems at first glance. Roughly speaking, what seems to have happened is that three years ago the IRS was facing an explosion of newly formed 501(c)4 groups claiming tax exempt status, something that's legal only for groups that are primarily engaged in promoting education or social welfare, not electioneering. So some folks in the Cincinnati office tried to come up with a quick filter to flag groups that deserved extra scrutiny. But what should that flag be? Well, three years ago the explosion happened to be among tea party groups, so they began searching their database "for applications with 'Tea Party,' 'Patriots,' or '9/12' in the organization's name as well as other 'political sounding' names." This was dumb, and when senior leaders found out about it, they put a quick stop to it:
On June 29, 2011, Lois G. Lerner, who heads the IRS division that oversees tax-exempt organizations, learned at a meeting that groups were being targeted, according to the [inspector general's] report….Lerner instructed agents to change the criteria for flagging groups "immediately," the report says.
The problem is that the explosion of 501(c)4 groups is a genuine problem: they really have grown like kudzu, lots of them really are used primarily as electioneering vehicles, and the IRS has been either unwilling or unable to regulate them properly. So the fact that some of the folks responsible for processing these applications were looking for a way to flag potentially dubious groups is sort of understandable.
But understandable or not, they bungled it horribly, leaving themselves open to equally understandable charges of politicizing the IRS. Conservative groups are as outraged as liberals would be if the Bush-era IRS were flagging groups with "environment" or "progressive" in their names. So even if, as seems likely, this whole thing turns out to have been mostly a misguided scheme cooked up by some too-clever IRS drones, it doesn't matter. Conservatives are right to be outraged and right to demand a full investigation. They suspect there might be more to it, and so would I if the shoe were on the other foot. We need to find out for sure whether this episode was just moronic, or if it had some kind of partisan motivation.
What's really unfortunate about all this is that it will probably put an end to any scrutiny of 501(c)4 groups, and that's a shame. The IRS should be scrutinizing them, and it should be doing it on an ongoing basis. More than likely, though, Congress will step in to neuter them completely on this score, and the current Wild West character of 501(c)4 fundraising will continue unabated.