Fight disinformation:
Sign up
for the free
Mother Jones Daily
newsletter and follow the news that matters.
A few weeks ago I idly wondered if people who shrugged their shoulders at the NSA keeping records of phone calls would be more upset if the NSA started up a program that tracked everyone's mail. "They didn't open letters to read them, they merely kept track of the address, return address, and postmark date for every piece of first class mail and every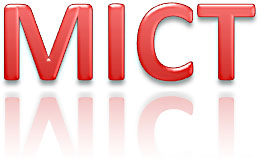 package that anyone sent anywhere." I wasn't asking about "mail covers," which target specific individuals, but the collection of postal metadata on everyone.
Leslie James Pickering noticed something odd in his mail last September: A handwritten card, apparently delivered by mistake, with instructions for postal workers to pay special attention to the letters and packages sent to his home.

….Mr. Pickering was targeted by a longtime surveillance system called mail covers, but that is only a forerunner of a vastly more expansive effort, the Mail Isolation Control and Tracking program, in which Postal Service computers photograph the exterior of every piece of paper mail that is processed in the United States — about 160 billion pieces last year. It is not known how long the government saves the images.

….The Mail Isolation Control and Tracking program was created after the anthrax attacks in late 2001 that killed five people, including two postal workers. Highly secret, it seeped into public view last month when the F.B.I. cited it in its investigation of ricin-laced letters sent to President Obama and Mayor Michael R. Bloomberg. It enables the Postal Service to retroactively track mail correspondence at the request of law enforcement. No one disputes that it is sweeping.

"In the past, mail covers were used when you had a reason to suspect someone of a crime," said Mark D. Rasch, the former director of the Justice Department's computer crime unit, who worked on several fraud cases using mail covers. "Now it seems to be 'Let's record everyone's mail so in the future we might go back and see who you were communicating with.' Essentially you've added mail covers on millions of Americans."
I guess now I'll get an answer to my question. I'm pretty sure I won't like it, though.