Paul Waldman lays out a list of significant US military actions over the past 50 years, and it adds up to 15 separate episodes, ranging from full-scale wars (Vietnam, Iraq, Afghanistan) to smaller incursions (Grenada, Haiti, Panama). For those of you who are math challenged, this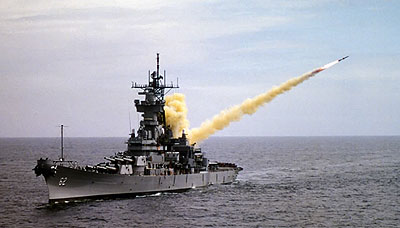 means we've launched a significant overseas assault every 40 months since 1963. Waldman explains what this means:
Some of these operations worked out very well, others didn't. And just to be clear, this history doesn't tell us whether bombing Syria is a good idea or a bad idea. But if you're wondering why people all over the world view the United States as an arrogant bully, reserving for itself the right to rain down death from above on anyone it pleases whenever it pleases, well there you go. It doesn't matter whether you think some or even all of those actions were completely justified and morally defensible. From here, we tend to look at each of these engagements in isolation, asking whether there are good reasons to go in and whether we can accomplish important goals for ourselves and others. But when when a new American military campaign begins, people in the rest of the world see it in this broader historical context.
This is a perspective that's sorely missing from most mainstream discourse. Too many Americans have a seriously blinkered view of our interventions overseas, viewing them as one-offs to be evaluated on their individual merits. But when these things happen once every three years, against a backdrop of almost continuous smaller-scale military action (drone attacks, the odd cruise missile here and there, sending "advisers" over to help an ally, etc.), the rest of the world just doesn't see it that way. They don't see a peaceful country that struggles mightily with its conscience and only occasionally makes a decision to drop a bunch of bombs. They see a country that views dropping bombs as its primary means of dealing with any country weaker than we are.