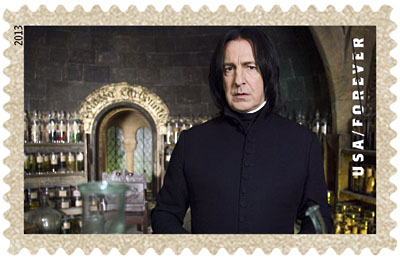 The Postal Service inflamed the general public earlier this year when it tried to eliminate Saturday delivery, but now it's really playing with fire. Stamp collectors are up in arms over their latest venture, and you do not want to piss off stamp collectors:
On Tuesday, the U.S. Postal Service is scheduled to release 20 postage stamps honoring Harry Potter, and officials at the cash-strapped agency hope the images, drawn straight from the Warner Bros. movies, will be the biggest blockbuster since the Elvis Presley stamp 20 years ago.

But the selection of the British boy wizard is creating a stir in the cloistered world of postage-stamp policy. The Postal Service has bypassed the panel charged with researching and recommending subjects for new stamps, and the members are rankled, not least of all because Potter is a foreigner, several members said.

…."Harry Potter is not American. It's foreign, and it's so blatantly commercial it's off the charts," said John Hotchner, a stamp collector in Falls Church and former president of the American Philatelic Society, who served on the committee for 12 years until 2010. "The Postal Service knows what will sell, but that's not what stamps ought to be about. Things that don't sell so well are part of the American story."
Meh. I just googled Harry Potter stamps, and it looks to me like half the countries in the world have already issued them. If France and Albania can do it, why can't we? So go ahead. Next up for the America haters: Babar postage stamps. I'd buy some.