IBM plans to make Watson, the computer that beat the all-time Jeopardy! champs, available on the web to everyone. But why? In addition to the PR value for its cloud computing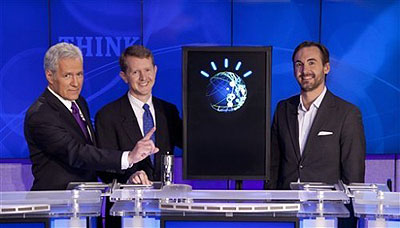 business, I suspect the answer is at the bottom of this New York Times story:
Besides gaining bragging rights and a much bigger customer base, IBM may be accelerating the growth of Watson's power by putting it in the cloud. Mr. Gold said that Watson would retain learning from each customer interaction, gaining the ability to do things like interacting in different languages or identifying human preferences. IBM has taken steps to keep these improvements for its own benefit, by retaining rights in user agreements that customers are required to sign.
Once it's publicly available, Watson is going to receive a tidal wave of new interactions that it can learn from. Basically, the public will be doing IBM's beta testing for it. Everybody wins.