When Newsweek reappeared on newsstands a few weeks ago after publishing its last print edition in 2012, it provided a jolt of instant credibility for its purchaser, International Business Times, the publisher of a website of the same name. But who is IBT? There have been rumors for some time that it was founded—and is still directed—by David Jang, the charismatic Korean leader of a Christian sect known as "the Community," but those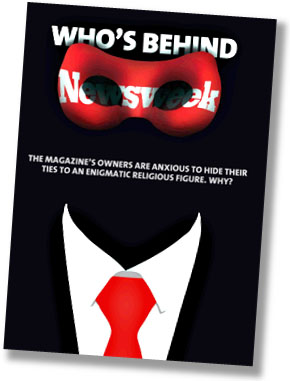 rumors have never really been confirmed.
Until now. In the latest issue of Mother Jones, Ben Dooley reports on the results of a multi-year investigation based on financial statements, thousands of internal messages, and dozens of sources. It turns out that IBT's ties to Jang go much deeper than previously established:
The Jang-founded Olivet University and IBT are linked to a web of dozens of churches, nonprofits, and corporations around the world that Jang has influenced or controlled, with money from Community members and profitable ministries helping to cover the costs of money-losing ministries and Jang's expenses.
IBT's CEO and chief content officer have been in frequent contact with Jang about the direction of the company, receiving advice on personnel decisions, business strategy, and font selection.
Money from other Community-affiliated organizations funded IBT's early growth.
Olivet students in the United States on international student visas say they worked for IBT full-time for as little as $125 a week.
Jang sees Community-affiliated media organizations, including IBT, as an essential part of his mission to build the kingdom of God on Earth.
As Dooley says in his article, there's nothing unusual about business leaders associating with people or institutions that share their values. But if there's nothing unusual about the ties that IBT's leaders have to Jang and the Community, why have they been so eager to downplay them? Click the link to learn more.