Fight disinformation:
Sign up
for the free
Mother Jones Daily
newsletter and follow the news that matters.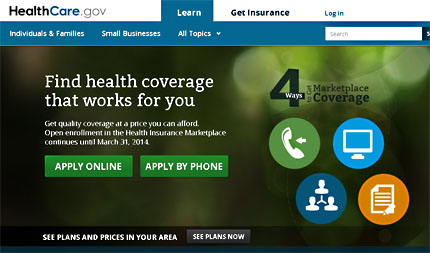 Jonathan Gruber is one of the intellectual godfathers of Obamacare. Here's what he said last year about it:
"This bill was written in a tortured way to make sure CBO did not score the mandate as taxes," he said during a panel discussion at the University of Pennsylvania in October, 2013. "Lack of transparency is a huge political advantage. And basically, call it the 'stupidity of the American voter' or whatever, but basically that was really, really critical to getting the thing to pass."

…."In terms of risk-rated subsidies, if you had a law which explicitly said that healthy people pay in and sick people get money, it would not have passed," he said. "You can't do it politically, you just literally cannot do it. It's not only transparent financing but also transparent spending."
I gather this has created a mini-firestorm, and obviously I understand why. If you imply that a bill was structured to take advantage of the "stupidity" of the American voter, that's just bound to come back to haunt you. So the radio yammerheads are having a field day, and I guess I don't blame them.
But if we can take just a half step up from radio yammerhead land, did Gruber say anything that isn't common knowledge? I'm not playing faux naive here. I'm serious. Basically, Gruber said two things.
First, he noted that it was important to make sure the mandate wasn't scored as a tax by the CBO. Indeed it was, and this was a topic of frequent discussion while the bill was being debated. We can all argue about whether this was an example of the CBO scoring process being gamed, but it has nothing to do with the American voter. Rather, it has everything to do with the American congressman, who's afraid to vote for anything unless it comes packaged with a nice, neat bow bearing an arbitrary, predetermined price tag.
As for risk-rated subsidies, I don't even know what Gruber is talking about here. Of course healthy people pay in and sick people get money. It's health insurance. That's how it works. Once again, this was a common topic of discussion while the bill was being debated—in fact, one that opponents of the bill talked about constantly. They complained endlessly that healthy young people would pay relatively higher rates than they deserved, while older, sicker people would get a relative break on their premiums. This was no big secret, but the bill passed anyway.
It's true that the average Joe didn't know anything about this, but not because the average Joe is stupid. It's because most people simply don't pay attention to this stuff even slightly. The fraction of the electorate that cares about the minutiae of policymaking could be stored in a pickle jar. That's just life.
So basically, Gruber foolishly made a comment about the stupidity of the American voter—a comment that wasn't even right, I think. But that's it. Everything else he said was common knowledge during 2009 and 2010 among the pickle jar set. If you cared about policy, you knew this stuff. If you didn't, you didn't. But that's true of everything, isn't it?