Fight disinformation:
Sign up
for the free
Mother Jones Daily
newsletter and follow the news that matters.
Phil Hoad of the Guardian laments the rise of impenetrable plots in action movies, and suggests that it's a recent phenomenon. I disagree: I think it's been going on for years. Perhaps it's just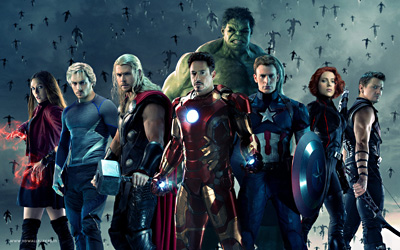 finally gotten so ridiculous that no one can make excuses for it anymore.
The question is: why? Interestingly, Hoad says screenwriters aren't at fault:
The past decade has seen, in the struggle for prime spots on the movie-going calendar, the rise of release dates locked in years in advance. In order to hit those targets, production schedules have little room for deviation; finished scripts often lag behind the key special-effects sequences, which are devised early so mockups around which actors can be directed are ready when shooting starts. Screenwriters, says [Drew] Pearce, are often left to link the showpieces as best as they can.

"Because of that, you get these kind of labyrinthine machinations to desperately weave in character motivation, geography and the practical aspects of getting from one scene to another."

"People are so in the white-hot crucible of terror of making the movie," he continues, "It's very difficult for them to take a step back and look at the story at a macro level." This often results in a storyline that's hectoring but lacking in any emotional through-line; the kind of rickety plot-slalom that in the case of the interminable Transformers films, batters the viewer into a state of "weird, robot-based PTSD".
Now, Pearce is himself a screenwriter, so perhaps it's only natural that he faults other parts of the filmmaking process. Still, this has the ring of truth to me. If your goal is to have as many big FX scenes as possible, and the screenwriter's job is to somehow weave each of them together in less than 200 words, that's a recipe for impenetrability. Especially when some of the bridge sequences probably end up on the cutting room floor during editing.
I guess the more interesting question is whether the target audience cares. I care, but Hollywood doesn't make blockbuster films for me. As we're told over and over and over, they're made for young males aged 16-25. If these folks don't care why things are happening on the screen, then there's not much point in wasting time on frippery like character development and narrative coherence, is there?
In any case, I'm glad someone has written about this. Back when I still went to movies, I really started to wonder if something was wrong with me. I'd watch these action films and then walk out of the theater wondering what the hell just happened. Do movies simply move too fast for my 55-year-old brain to keep up with? Am I like some member of a lost Amazonian tribe seeing a photograph for the first time?
That's still possible. But Hoad gives me hope. Maybe the real answer is that blockbusters really don't make much sense anymore, and don't even try. Pity.