Fight disinformation:
Sign up
for the free
Mother Jones Daily
newsletter and follow the news that matters.
Here's something trivial and yet somehow sort of fascinating at the same time. The Guardian has an article today about the American Egg Board, which, as you might guess, is in the business of promoting the use of eggs. For example: "This year the politically connected AEB provided 14,000 eggs for the White House's annual Easter egg roll and Ivy1 was photographed with President Barack Obama."
That's some mighty tasty PR—and perfectly legal. But although AEB is funded by the egg industry, its board members are appointed by the Department of Agriculture. This means it's limited to promoting the awesomeness of eggs. Attacking other foods is forbidden, a restriction that specifically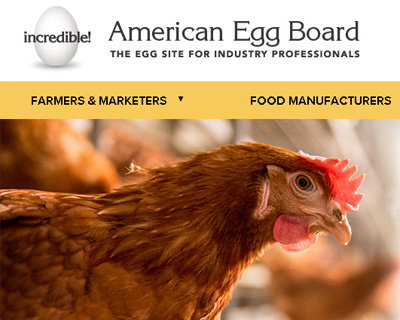 includes "any advertising (including press releases) deemed disparaging to another commodity." The Department of Agriculture does not want to be in the business of sponsoring internecine wars between American producers of food (and foodlike) products.
But it turns out that the egg people have been concerned for a while about Hampton Creek, a Silicon Valley darling that makes egg-free products. You may have seen them in the news recently, when the FDA sent out a letter telling Hampton Creek to change the name of Just Mayo, their vegan mayonnaise alternative2—since, by definition, mayonnaise contains eggs. If there are no eggs, it's not mayonnaise. The AEB lobbied for this, and they also tried to sign up bloggers and cooking celebrities to promote eggs. But did they actually engage in advertising that disparaged non-eggs? That's harder to say. The smoking gun appears to be a section called "Beyond Eggs Consumer Research" in AEB's contract with their PR company. Here's the key sentence:
For example, research will, ideally, provide actionable intelligence on what attacks are gaining traction with consumers and which are not so as to help industry calibrate level of communications response (if any) to ensure a consistent response strategy moving forward.
This is….award-worthy biz-gibberish! I'm suffering twinges of professional jealousy just reading it. Big picture-wise, it gets everything right: it's all but impossible to even parse this, let alone use it to prove that AEB was asking for attack ads against non-egg products. It's a masterpiece of the genre.
So is anyone going to be able to prove that AEB has been illegally targeting Hampton Creek for destruction? Unless there's more than this, I doubt it. They'll just say that their "response strategy" was to fight back against egg-related misconceptions and highlight all the goodness that real eggs can deliver to the dining tables of hardworking Americans. And who will be able to say otherwise?
1That's Joanne Ivy, AEB's CEO and its 2015 Egg Person of the Year.
2It's vegan, but don't let that mislead you into thinking it's necessarily healthy. As the FDA also pointed out, Just Mayo contains too much fat to be labeled "heart healthy." It's not much different from ordinary mayonnaise: