Fight disinformation:
Sign up
for the free
Mother Jones Daily
newsletter and follow the news that matters.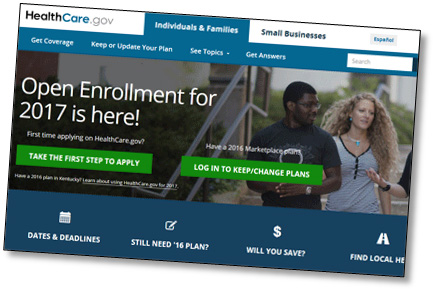 I'm not sure whether to laugh or cry at this. The health insurance industry is outlining what it wants to keep when Republicans repeal Obamacare:
The insurers, some who have already started leaving the marketplaces because they are losing money there, say they need a clear commitment from the Trump administration and congressional leaders that the government will continue offsetting some costs for low-income people. They also want to keep in place rules that encourage young and healthy people to sign up, which the insurers say are crucial to a stable market for individual buyers.

….[Marilyn] Tavenner acknowledged that the current law "needed to be improved." But she emphasized that there was widespread agreement among Republicans about the need for some the law's provisions, including covering people with expensive medical conditions. President-elect Donald J. Trump has also signaled his support of this popular provision. "There are common starting platforms," she said.

….Ms. Tavenner said the industry wanted to know more about what the Republicans were planning, including information on the fate of the Medicaid expansion under the law. "We still have more questions than answers," she said. "We don't want to disrupt individuals who are relying on our coverage," she said.
Here's the case for laughing: the insurance industry says it's OK with repealing Obamacare, but we should maintain the pre-existing conditions ban, the individual mandate, the subsidies for low-income families, and the Medicaid expansion. Needless to say, that is Obamacare.
Here's the case for crying: "The market has already been a little wobbly this year," Tavenner said. If it looks like any of these four provisions are going to be repealed with nothing to replace them, insurers will simply pull out of the market at the "next logical opportunity." That would be about six months from now.
And as I've mentioned before, there's a good chance this doesn't just mean pulling out of the Obamacare exchanges. If the mandate and the subsidies go away, but the pre-existing conditions ban stays in place, insurers might very well pull out of the individual market entirely. Republicans are playing with fire here, and it's not clear if they even know it. Someone in the insurance biz really needs to have a come-to-Jesus meeting with them.