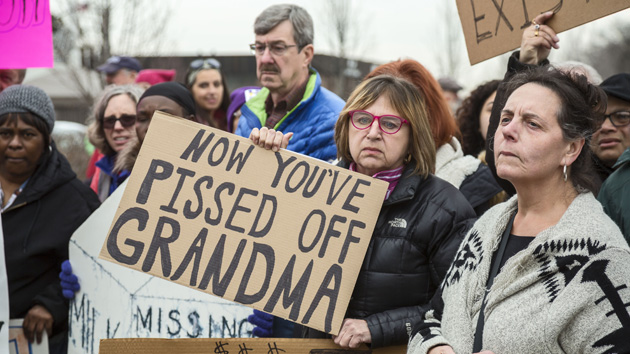 Fight disinformation:
Sign up
for the free
Mother Jones Daily
newsletter and follow the news that matters.
Charges of hypocrisy in politics are kind of tedious. However, last night TPM reported a bit of hypocrisy that's considerably worse than the usual kind. It's all about a suit brought by House Republicans against Obamacare that would have killed any payouts to insurance companies for something called Cost Sharing Reduction. These are additional subsidies that reduce your out-of-pocket max, and they apply only to silver plans for families who make less than about $40-50,000. In other words, the working class and the working poor.
CSR subsidies are paid directly to insurance companies, but Republicans argued that although Obamacare authorized the subsidies, the House hadn't voted to appropriate the funds—and had no plans to do so. If Republicans won the case, it would have caused considerable chaos in the market as insurers scrambled to make up for payments they had been promised but weren't going to get.
Last year a judge ruled in favor of the Republicans, and the Obama administration appealed. In December Republicans asked for a temporary stay to give them time to sort things out legislatively now that they controlled all branches of government. The stay was granted, and now Republicans are back in court. Here is Alice Ollstein:
In a joint motion (see below) filed Tuesday, the two branches of government asked the court not to rule yet on the legality of these subsidies "to allow time for a resolution that would obviate the need for judicial determination of this appeal, including potential legislative action."…The new motion seeks to extend the current stay indefinitely to give lawmakers on Capitol Hill time to figure out the future for the entirety of the health care reform law, including the cost-sharing subsidies.
Translation: back when Democrats would have been responsible for the chaos this ruling unleashed, Republicans were all in favor of unloading both barrels on Obamacare. But now that Republicans would have to deal with the chaos, they've suddenly gotten gun-shy.
Republicans understood perfectly that winning their suit would hurt not just the insurance industry, but probably millions of workers as well. They didn't care, as long as Democrats got the blame. Now that Republicans would get the blame, they want the temporary stay to be made permanent.
This, ladies and gentlemen, demonstrates just how much Republicans really care about the working class voters who are the ones who mostly benefit from CSR payments: they don't. They're just pawns in the GOP's endless partisan wars.