Fight disinformation:
Sign up
for the free
Mother Jones Daily
newsletter and follow the news that matters.
I guess Donald Trump fired James Comey because he wanted to "move on" from the Russia investigation. That's not really working out so well, is it? Matt Yglesias rounds up the reporting of the past couple of days: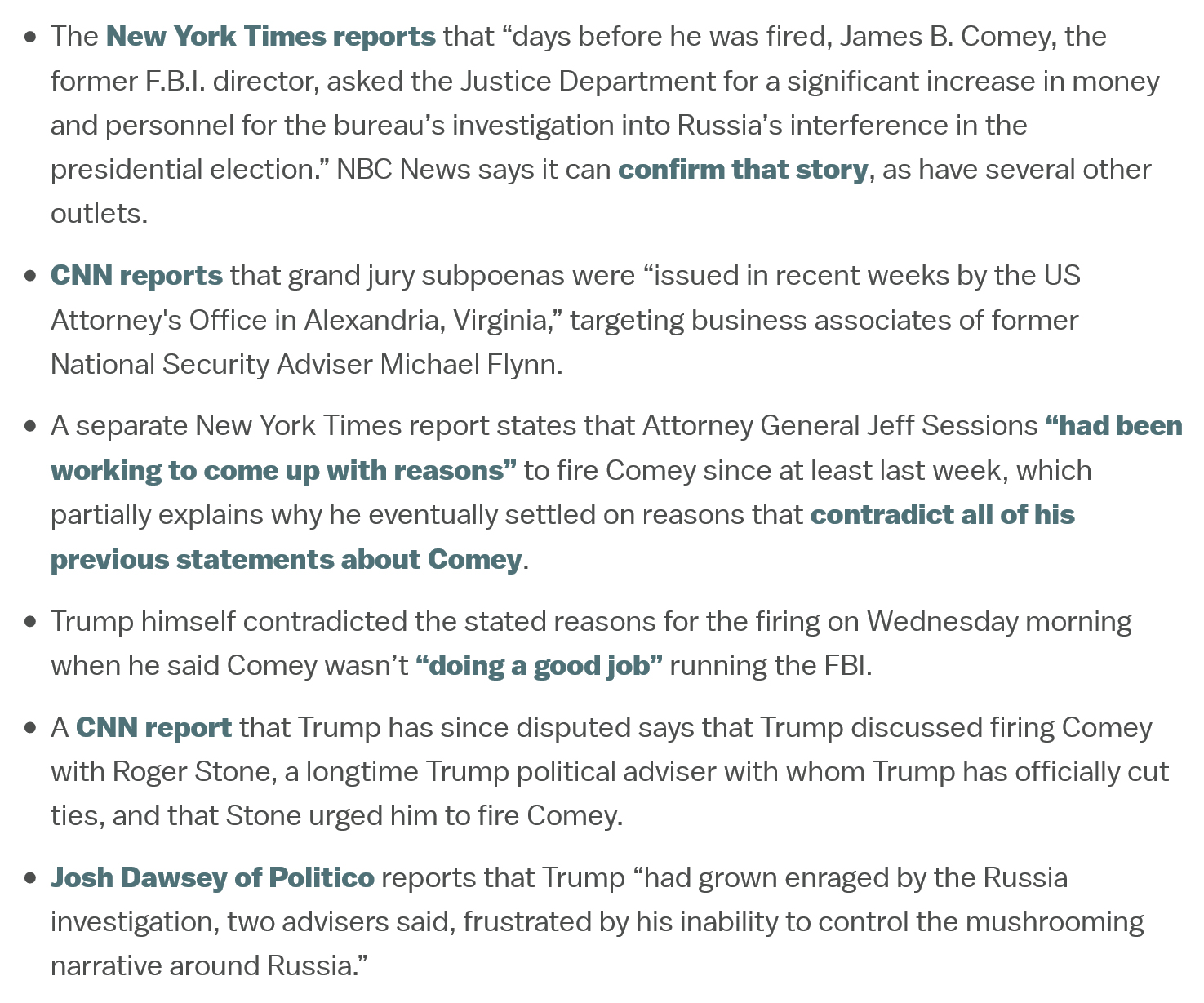 OK, sure, this looks bad. But I'm sure there are reasonable explanations for all of it. And Sean Spicer will tell us what they are as soon as he comes out of hiding.
This whole story is just bizarre. Before yesterday, I would have guessed that Trump's Russia ties were actually fairly minimal. Maybe Flynn and Manafort were closer to the Kremlin than they should have been, and hell, maybe Trump has gotten funding in the past for his real estate projects from Russian oligarchs. But that's probably it. Nothing that would really harm Trump himself a lot.
And maybe that's still all there is. Maybe Trump just erupted because Comey's persistence was pissing him off and he wanted to show who was boss. And he figured it was no big deal because Democrats and Republicans both hate Comey and would be happy to see him go. That was, needless to say, a massive miscalculation, but not a surprising one from a functioning sociopath like Trump.
But…I don't know anymore. Maybe there really is more here. Trump's odd embrace of Russia-friendly policies during the 2016 campaign always made that plausible. This is all just weird as hell.