Fight disinformation:
Sign up
for the free
Mother Jones Daily
newsletter and follow the news that matters.
A pair of researchers conducted a survey on homelessness and claim to have been surprised at the results:
We uncovered a strange pattern. On one hand, majorities support both aid (60 percent) and subsidized housing (65 percent), with only a small percentage opposing these policies — by 19 and 17 percent, respectively. On the other, a majority supports banning panhandling (52 percent) and a plurality supports banning sleeping in public (46 percent) — while only about a quarter of the public opposes these policies, by 23 and 30 percent, respectively.
This does not seem strange to me at all. Most people don't like being accosted by panhandlers and don't like their park benches being taken over by potentially dangerous vagrants. At the same time, most people aren't heartless bastards and understand that the homeless need somewhere to live and sleep. Both of these are perfectly understandable reactions: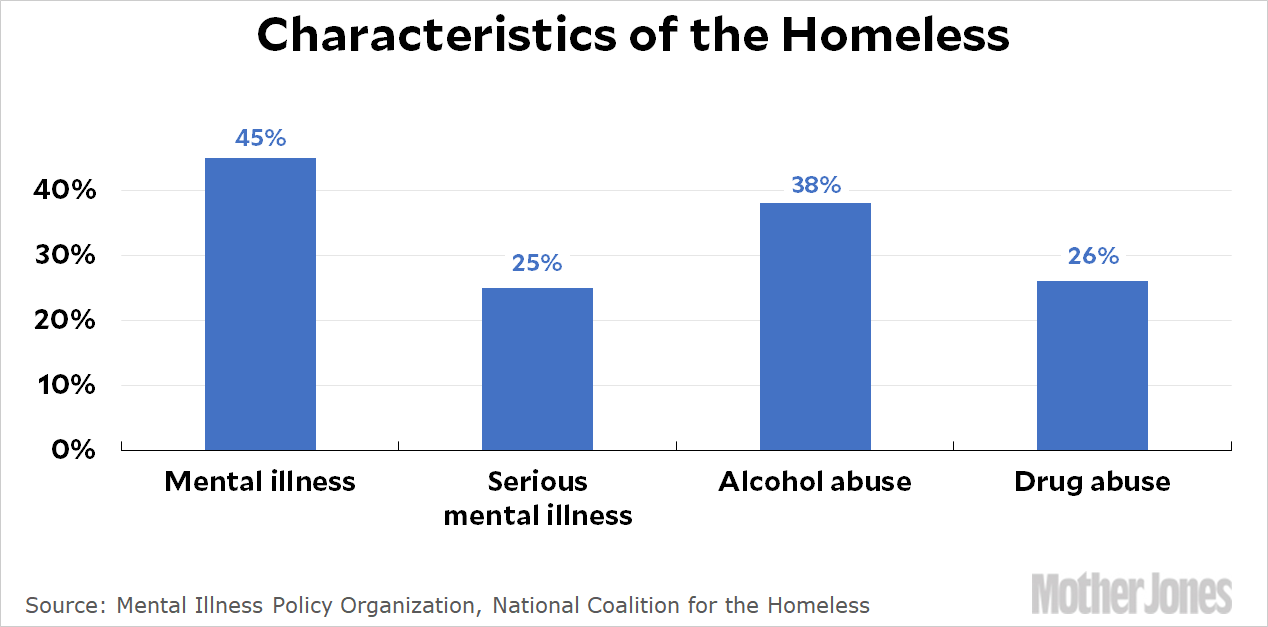 The researchers solved their conundrum by suggesting that most people are disgusted by the homeless. No kidding. About half the homeless suffer from a mental illness and a third abuse either alcohol or drugs. You'd be crazy not to have a reflexive disgust of a population like that. Is that really so hard to get?
None of this means we can't or shouldn't have empathy for the homeless. Of course we should, if we want to call ourselves decent human beings. In fact, overcoming reflexive feelings is what makes us decent human beings in the first place. There's just no need to deny that these reflexes are both innate and perfectly understandable.