Here's the latest from the world of internet bubble-osity:
This company added the word "Blockchain" to its name and saw its shares surge 394% https://t.co/oYWaWhrZQK via @lisapham pic.twitter.com/1YnMpgIFwG

— Bloomberg Markets (@markets) October 27, 2017
Bloomberg provides the details:
A British company that has been investing in internet and information businesses is having its best day on record.

On-line Plc jumped as much as 394 percent on Friday after announcing plans to change its name to On-line Blockchain Plc…."Blockchain technology and cryptocurrencies are a new and exciting area we have been working on for some time," the Essex-based company said in a statement on Thursday. "We feel the time is right to re-name the company to reflect these developments, where we believe the future growth will be in our sector." The shares pared gains after the company published a follow-up release on Friday, cautioning investors that the development of its blockchain product is still at an early stage.
Ah yes, early stages indeed. Here's what the company said this morning:
As announced yesterday, the Company has worked as an incubator and investor in internet and information businesses and the Company has been investigating the development of potential applications and customer markets. In particular, the Company has focused on information technology where On-line's links with ADVFN provide an opportunity to develop a Blockchain-based product to support financial website users' ratings of information contributors using token-based applications.

Shareholders should note that the while the Company has identified an initial product, the Company's development of a Block-chain product is still at an early stage of investigation and development, and its current plans envisage that the first application will only be tested early in 2018.
Roger that. But it dampened enthusiasm only a bit: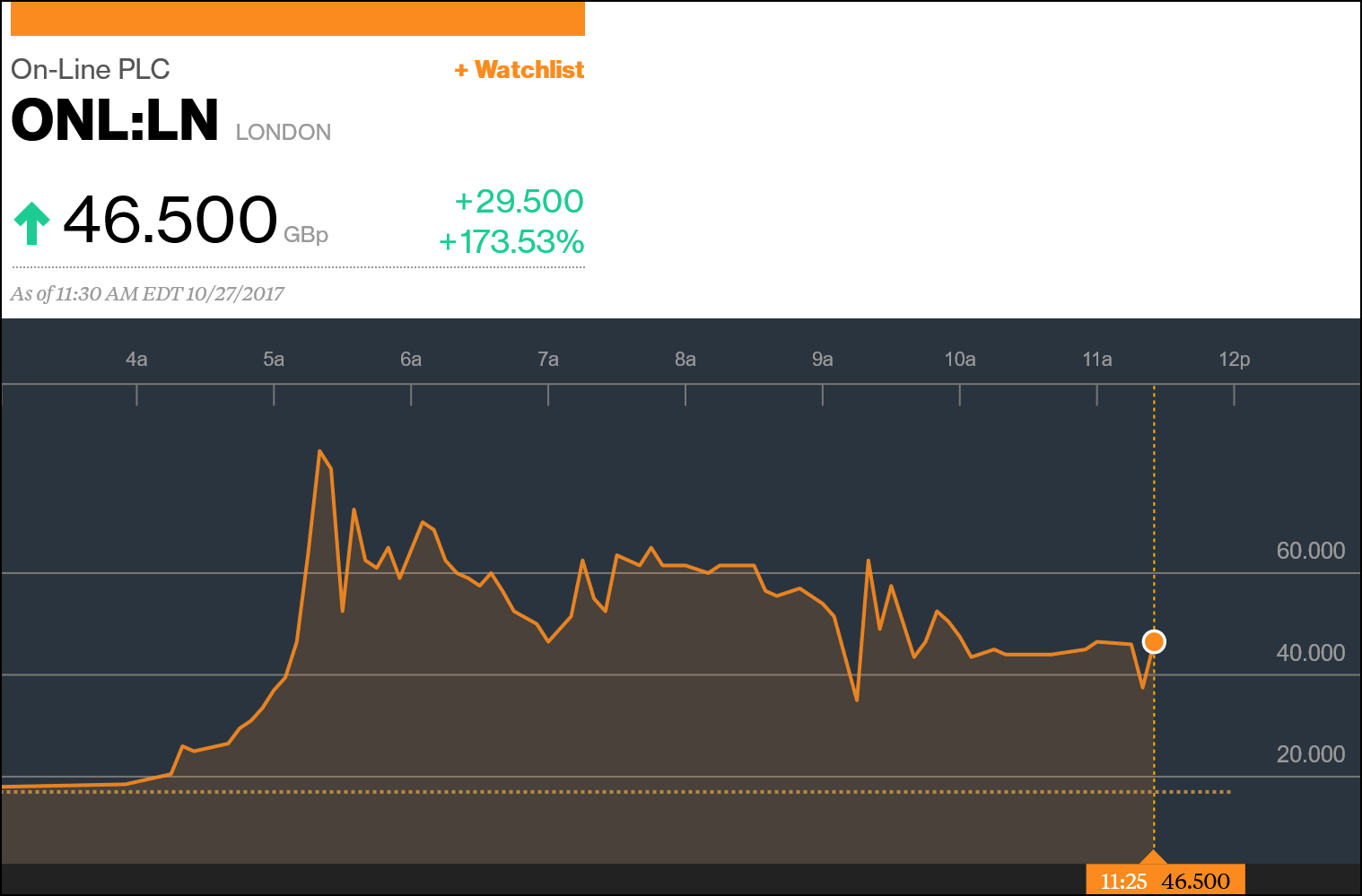 From Thusday to the close of Friday, the stock tripled in value because it's "investigating" an extension of its product line that would use "token-based applications" to help web commenters on financial boards more reliably rate "information contributors" (i.e., fellow commenters).
This is just one report from the world of penny stocks. It probably doesn't mean anything. But for those of us of a certain age who used to work in the tech industry, it brings back memories.