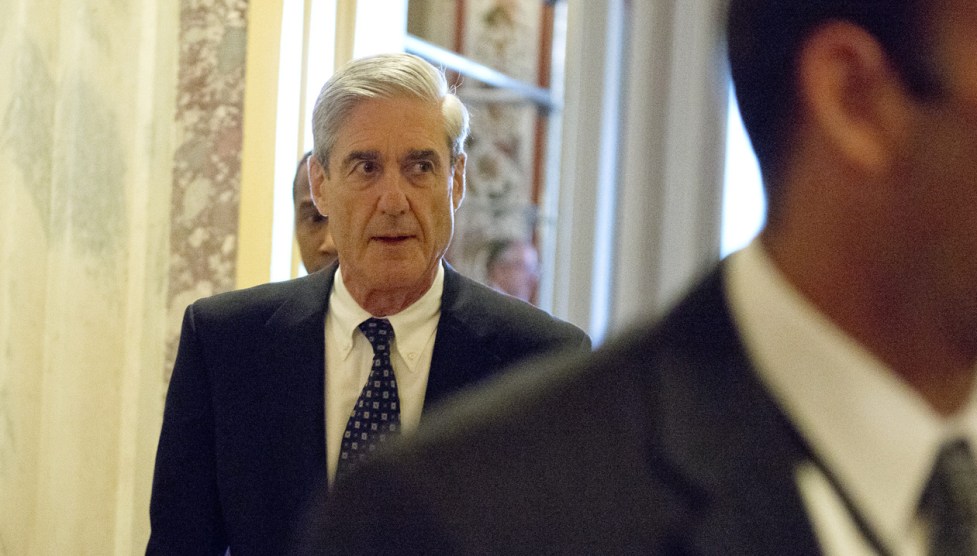 Fight disinformation:
Sign up
for the free
Mother Jones Daily
newsletter and follow the news that matters.
Special Counsel Robert Mueller has charged "at least one person" in connection with the Russia investigation, which is surprisingly quick work for a special counsel. So who is it? The speed of the action suggests to me either (a) it's a fairly minor character or (b) it's a major character whose actions were so obviously illegal that it didn't take much time to build a case. The former would be folks like Carter Page. The latter would be folks like Paul Manafort or Michael Flynn.
At the moment, the only hint we have comes from the reaction of Team Trump. They must have had some inkling about what was coming, because for the past week they've gone nuclear. Devin Nunes and Trey Gowdy are already mounting smokescreen investigations of Uranium One and the Steele dossier. The dossier investigation is an attempt to show that Democrats are the real Russia patsies, while the Uranium One investigation is part of an effort to discredit Mueller. Here's White House press secretary Sarah Huckabee Sanders on the dossier:
Clinton spokesman just said he's "damn glad" Clinton campaign colluded w/ Russia to spread disinformation about @POTUS & influence election

— Sarah Sanders (@PressSec) October 28, 2017
And here's Fox News providing the conservative spin on Uranium One:
Special Counsel Robert Mueller is facing a fresh round of calls from conservative critics for his resignation from the Russia collusion probe….[Congressional investigators] are looking into a Russian firm's uranium deal that was approved by the Obama administration in 2010 despite reports that the FBI — then led by Mueller — had evidence of bribery involving a subsidiary of that firm.

…."The federal code could not be clearer — Mueller is compromised by his apparent conflict of interest in being close with James Comey," Rep. Trent Franks, R-Ariz., who first called for Mueller to step down over the summer, said in a statement to Fox News on Friday. "The appearance of a conflict is enough to put Mueller in violation of the code.…All of the revelations in recent weeks make the case stronger."
Trump himself, of course, has been all over this:
Workers of firm involved with the discredited and Fake Dossier take the 5th. Who paid for it, Russia, the FBI or the Dems (or all)?

— Donald J. Trump (@realDonaldTrump) October 19, 2017
It is now commonly agreed, after many months of COSTLY looking, that there was NO collusion between Russia and Trump. Was collusion with HC!

— Donald J. Trump (@realDonaldTrump) October 27, 2017
Nancy LeTourneau has a roundup of the whole thing here if you have the stomach for more. But the bottom line is simple: The White House, congressional Republicans, and the right-wing media are basically all hands on deck right now. The panic is almost palpable. This suggests that Mueller may have charged someone like Flynn, who's pretty closely connected with the Trump administration. That's my wildass guess at the moment, anyway.