Does rising income inequality reduce economic growth? EPI's Josh Bivens takes another crack at this hypothesis today, starting with some (uncontroversial) evidence that the rich save more than the non-rich: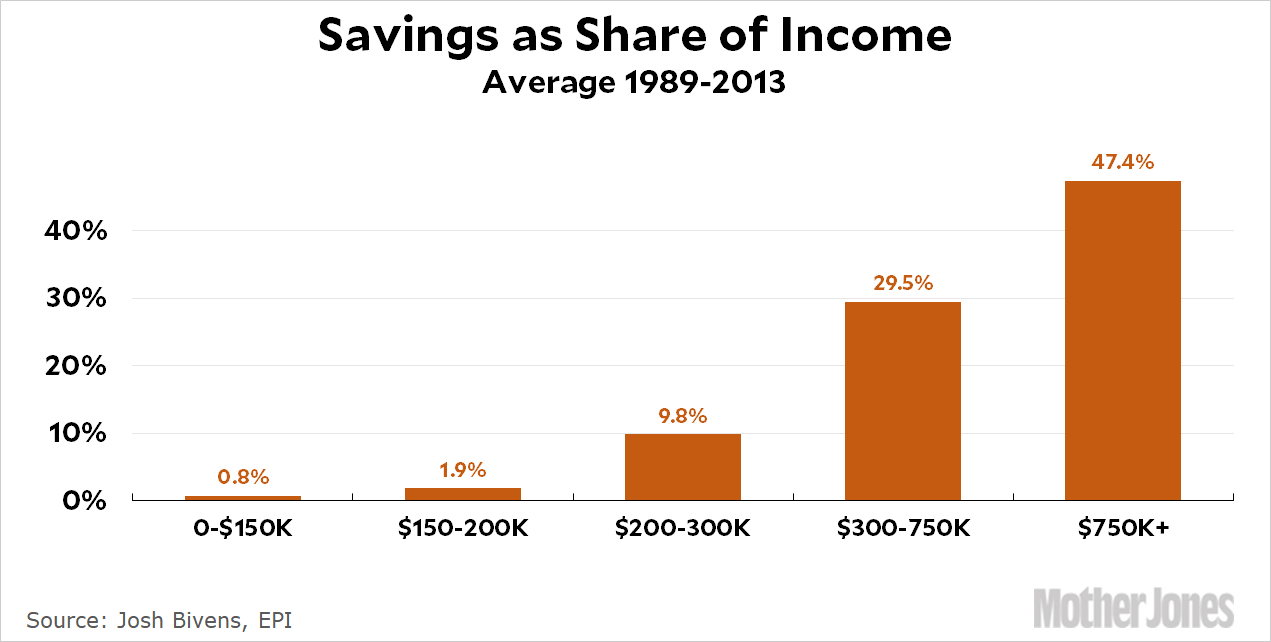 If the rich squirrel away their income instead of spending it, then total national consumption will be highest when the non-rich have a bigger share of total income. As Bivens says: "A straightforward back-of-the-envelope estimate of [blah blah blah]. Table 2 shows the results of this procedure." Long story short, Table 2 shows that total national consumption is about 2 percent lower than it would be if income inequality hadn't risen since 1979.
So far, so good. But there's always been a big problem with this theory: if the rich save more of their income, this implies a higher overall savings rate as income inequality rises. But that's not what happened: From 1980 through the early aughts, the savings rate dropped: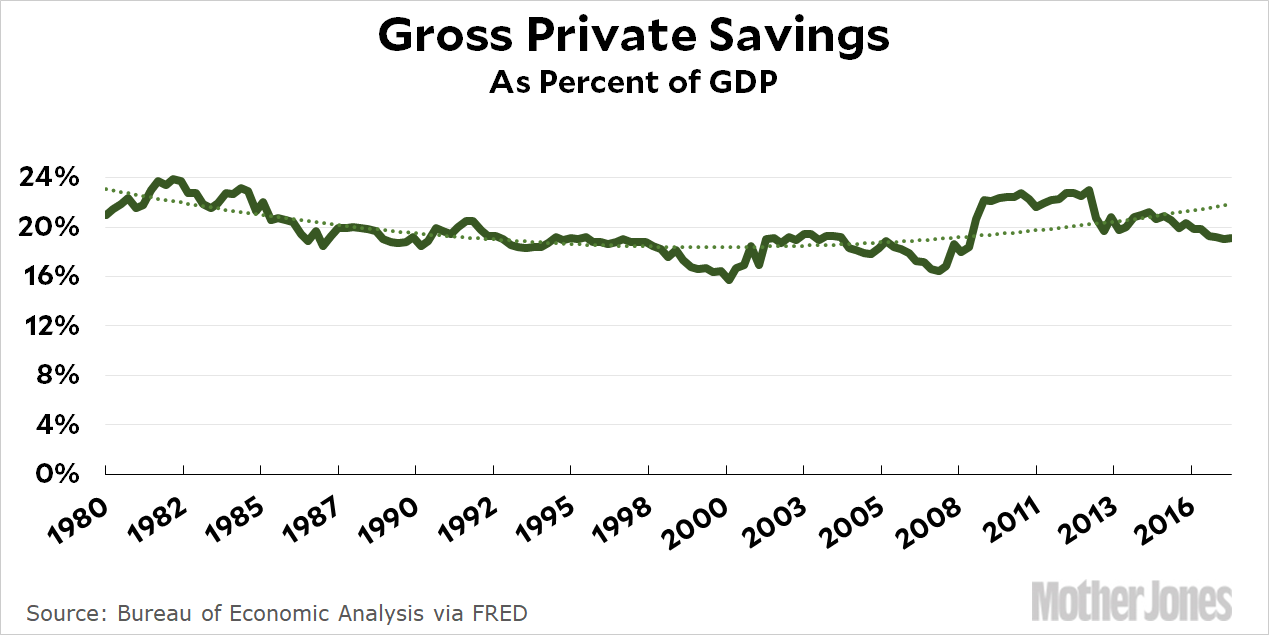 Bivens agrees this is a problem for the inequality hypothesis, but suggests that it's something of an illusion because normal measures of saving don't include unrealized capital gains, a substantial source of household net worth for the rich. If you include that, the savings rate looks different:
It's true that there's more volatility in this measure, but in fact it doesn't look much different from the standard savings chart. Once you fit a trendline, you get the same result: savings decreased from 1980 through the mid-aughts.
Unrealized capital gains don't represent reduced spending from current income, so I don't know if Bivens' approach is kosher in the first place. Unfortunately, it's not clear if that matters since it doesn't change the overall trendlines anyway. The hypothesis that increased income inequality reduces overall demand remains one of those tantalizing theories that seems like it's obviously true, but just doesn't fit the data. For the time being, I continue to think of it as one of our great mysteries.