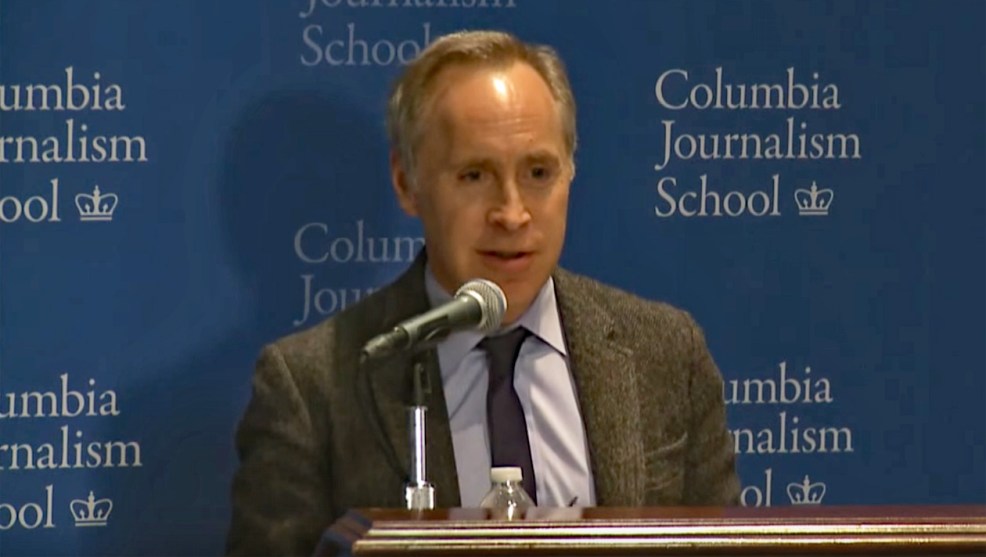 Fight disinformation:
Sign up
for the free
Mother Jones Daily
newsletter and follow the news that matters.
As you surely know by now, Donald Trump's lawyer arranged a payment of $130,000 to porn star Stephanie Clifford—aka Stormy Daniels—during the final weeks of the 2016 campaign. However, Trump didn't have an affair with her and this was not hush money. It was, um, a donation to the arts.
Roger that. I don't think I can maintain a pretense of being shocked by this all-too-expected tawdry behavior from Trump, but there's another part of the story that I am a bit shocked by. It turns out that Slate had the story all along:
Jacob Weisberg, editor-in-chief of the Slate Group, said on Friday that in a series of interviews with Ms. Clifford in August and October 2016, she told him she had an affair with Mr. Trump after meeting him at a 2006 celebrity golf tournament. She told him that Michael D. Cohen, a lawyer for Mr. Trump, had agreed during the presidential campaign to pay her the $130,000 if she kept the relationship secret….She forwarded Mr. Weisberg a draft amendment to the original agreement in which the parties were referred to by pseudonyms. Mr. Weisberg shared it with The Times.

….Shortly after the text message exchange, Ms. Clifford stopped responding. Mr. Weisberg said that his conversations with the actress were on the record but that he was not prepared to write the story without her consent.
I don't know what promises Weisberg made to Clifford, so my dismay has to be a bit tentative here. That said:
Clifford told Weisberg that Trump's lawyer was promising her hush money.
She had documentary evidence to this effect.
Trump was a presidential candidate, which makes this a matter of considerable public importance.
This all happened during the final weeks of the campaign.
Everything Clifford said was on the record.
But Weisberg never published it.
Am I missing something here? Unless Weisberg explicitly promised not to publish the story without written consent, why did this remain Slate's little secret during one of the most consequential presidential elections of our lifetimes?
UPDATE: Slate editor Julia Turner explains further via Twitter:
A few clarifications on this @nytimes piece. Slate didn't publish the Stormy Daniels story because we were unable to confirm it, not because Daniels asked us not to. Daniels asked us to pay her for her account. We explained that we don't pay sources. She then declined to cooperate with us further. We set out to verify Daniels' story, but were unable to confirm either the affair or the payout. The draft of the settlement agreement we saw did not include the parties' real names. Given all those factors, we felt we did not have enough to publish.
I dunno. It sounds like there was enough here to run the story. They had clear statements from Clifford/Daniels. They had a document from Trump's lawyer with fake names. They had a source who suddenly dropped off the map, suggesting pretty strongly a payment had been made. A story that laid all this out clearly seems like it would have been legit.