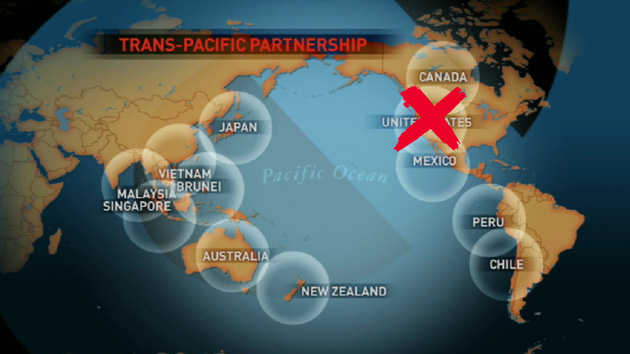 Fight disinformation:
Sign up
for the free
Mother Jones Daily
newsletter and follow the news that matters.
Yesterday I read that a couple of Republican senators thought Donald Trump should rethink his decision to pull out of the Trans Pacific Partnership, a trade treaty with 11 other nations. But the Washington Post reports today that support for TPP has expanded:
The latest: Half of the Senate GOP is urging Trump to reconsider his year-old decision to yank the United States from the Trans Pacific Partnership. In a Friday letter, 25 of them encouraged him to "work aggressively" to renegotiate terms and rejoin the sweeping pact with 11 other Pacific Rim nations that the Obama administration originally organized. The push comes as the final version of the deal was released Wednesday.

Trump himself cracked the door open for this particular appeal when he dangled the possibility of reviving U.S. participation in the agreement during a CNBC interview at the World Economic Forum in Davos. "I would do TPP if we were able to make a substantially better deal," the president said. "The deal was terrible, the way it was structured was terrible. If we did a substantially better deal, I would be open to TPP."
Huh. I wonder what finally prompted so many of them to do this? Pressure from the pharmaceutical and entertainment industries, who benefit quite a bit from TPP? Fear of being left out, as the other 11 countries sign a treaty of their own? Concern that China will fill the vacuum left by the lack of American leadership in the Pacific?
At this point, though, I wonder if the other 11 countries are even interested in talking? The whole point of TPP was the American presence, so they'd probably welcome a second chance at getting that. At the same time, would they be willing to waste time negotiating with Trump? His antics over NAFTA don't make it seem like a worthwhile use of time. We'll see.