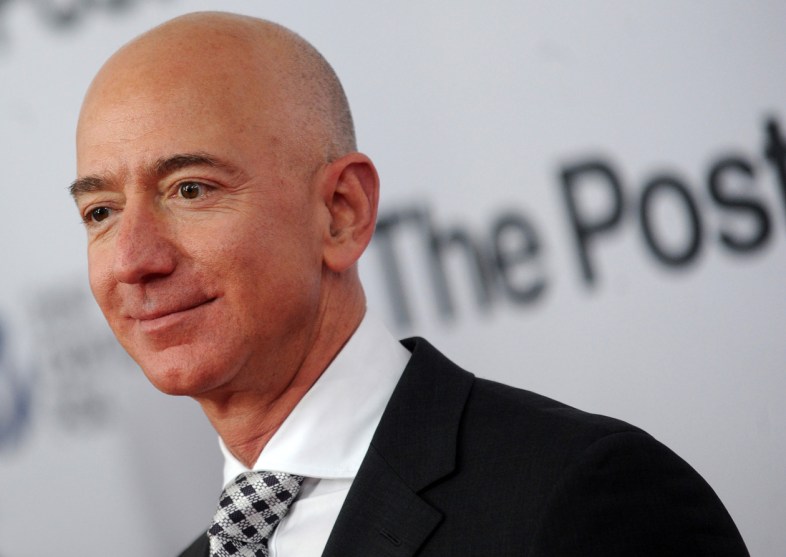 Fight disinformation:
Sign up
for the free
Mother Jones Daily
newsletter and follow the news that matters.
In just the past couple of days, Donald Trump has produced such a storm of horseshit that I never even got around to noting this story from the Washington Post:
President Trump has personally pushed U.S. Postmaster General Megan Brennan to double the rate the Postal Service charges Amazon.com and other firms to ship packages, according to three people familiar with their conversations, a dramatic move that probably would cost these companies billions of dollars.

….Brennan and Trump have met at the White House about the matter several times, beginning in 2017, and most recently four months ago, the three people said. The meetings have never appeared on Trump's public schedule. Brennan has spent her career at the Postal Service, starting 32 years ago as a letter carrier. In 2014, the Postal Service's Board of Governors voted to appoint her as postmaster general.

….Trump has met with at least three groups of senior advisers to discuss Amazon's business practices, probing issues such as whether they pay the appropriate amount of taxes or underpay the Postal Service, according to the three people. These groups include Treasury Secretary Steven Mnuchin, then-National Economic Council Director Gary Cohn and Domestic Policy Council Director Andrew Bremberg. Bremberg has served as a key liaison with Brennan.
Everyone—everyone—knows why Trump is doing this. He hates the Washington Post, which is owned by Jeff Bezos, and he's trying to exact some revenge by going after Bezos's main business, Amazon. In any other presidency, this would be a major scandal. Unless you're Richard Nixon, you don't use the power of the presidency to conduct personal campaigns of vengeance against companies or people you happen to be mad at. You just don't do it. With Trump, however, this bit of retribution is so trivial that it's hardly worth noting. Of course Trump is using the presidency to settle personal scores. Hell, his whole agenda is motivated primarily by a desire to take revenge against Barack Obama for making fun of him in 2011.
Still, just for the record, this is happening. Trump has tried numerous times to jack up Amazon's shipping fees, and he's co-opted his Treasury Secretary and others to spend their time on this too. This might put the postal service out of business. It would certainly hurt plenty of other companies. He doesn't care. He just wants people to know what happens if they cross him. It's like Trump's presidency is a real-life mashup of The Godfather and The Count of Monte Cristo. This would be an entire book chapter if it been part of, say, the Grant administration's scandals. Today, it's barely worth a shrug.