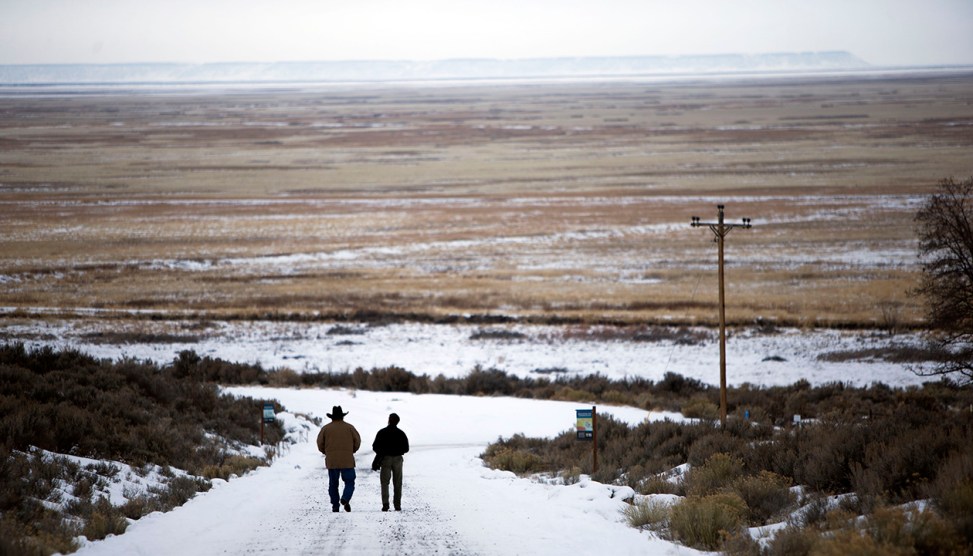 Fight disinformation:
Sign up
for the free
Mother Jones Daily
newsletter and follow the news that matters.
This isn't especially important, but just for the record:
President Donald Trump on Tuesday pardoned a pair of ranchers convicted of arson on federal lands where they had grazing rights for their cattle, a case that aggravated long-simmering tensions over land use in the Western U.S.
I don't know or care whether Dwight and Steven Hammond were unfairly sentenced. What I do know is that their case eventually led to the Bundy brothers taking over the Malheur wildlife refuge headquarters in Oregon, becoming a cause célèbre among the "sovereign citizens" and other assorted militia nutballs out here in the West. These folks were all being oppressed by The Man—and the Hammonds in particular were oppressed by Barack Obama—so pardoning them is a politically useful stunt.
Trump appears to be on the lookout for people he can pardon as a way of firing up his base. Who's next? I'll put my money on some white cop who was convicted of shooting a black guy. That's assuming any exist, of course.