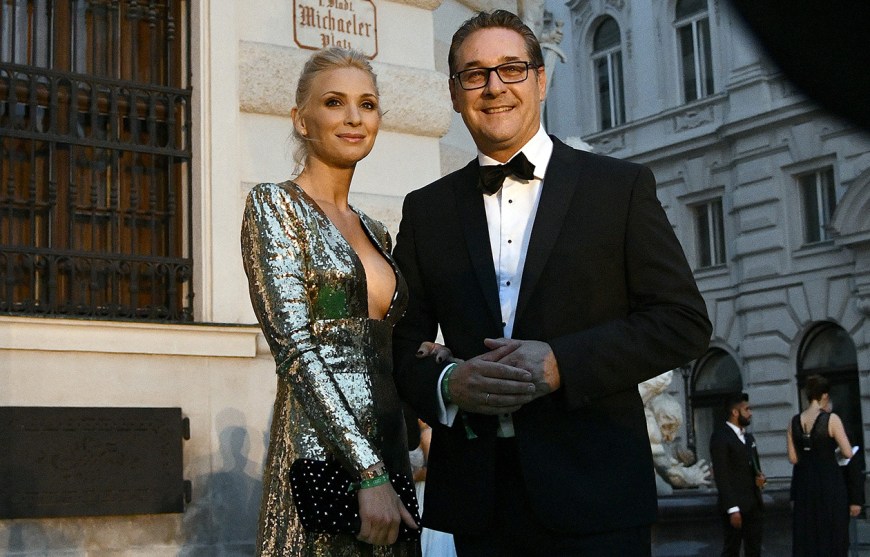 Fight disinformation:
Sign up
for the free
Mother Jones Daily
newsletter and follow the news that matters.
Oh hey, let's check in on how things are going in Austria, home of lederhosen and edelweiss:
Jewish organizations criticized the far-right Freedom Party of Austria (FPÖ), the ruling coalition party in the state of Lower Austria, over pursuing a proposal that would require Jews to register with the government if they seek to purchase kosher meat. The same rules would apply to Muslims….Jews and Muslims would still be allowed to purchase kosher and halal food, but only if they can prove that they live in Lower Austria and are observant members of their religious communities. Sales would be restricted to a certain amount of meat per week. Effectively, this means that restaurants would no longer be able to offer halal or kosher options, either.

A spokeswoman for the Islamic Religious Community in Austria (IGGÖ), an organization that defends the religious interests of Austrian Muslims, shared the criticism from Jewish associations this week, saying that it was bringing back "memories of one of the darkest chapters in recent history." The proposal, she told Austrian media outlets, "was in reality meant against us, given that the FPÖ has long stirred tensions against Muslims and divided the country."
The head of the FPÖ naturally is a big fan of Donald Trump, and delivered this lovely note of congratulations on his election:
Congratulations to the newly elected President of the United States Donald J. Trump! The political left and the elites as well as the deep state are being punished by the voters step by step and removed from various decision-making functions. That's good, because the law is based on the people. Various Austrian mainstream media and journalists, who have been agitating against Trump for weeks and have already declared H. Clinton the winner in the run-up, were once again embarrassed by the voters.
Color me unsurprised.