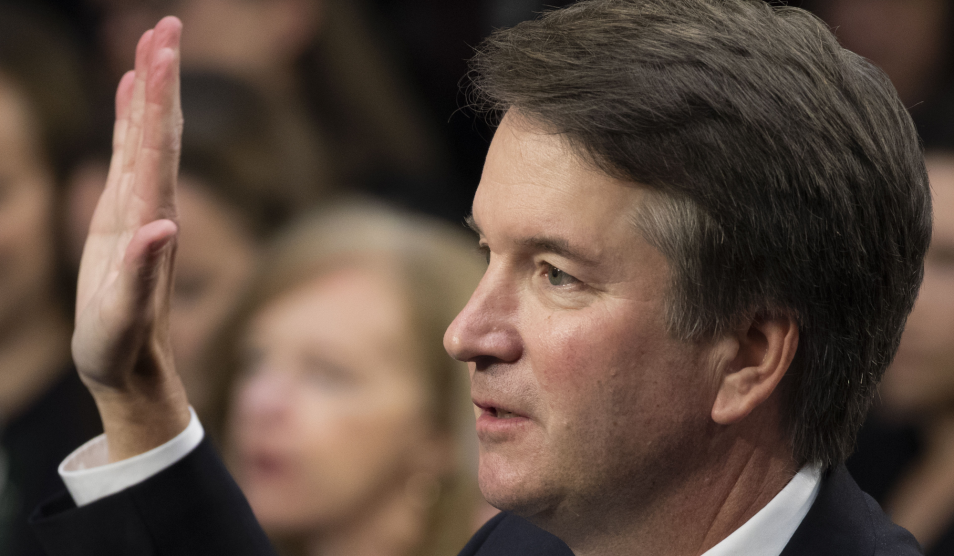 Fight disinformation:
Sign up
for the free
Mother Jones Daily
newsletter and follow the news that matters.
There's a new allegation against Brett Kavanaugh:
As Senate Republicans press for a swift vote to confirm Brett Kavanaugh, President Trump's nominee to the Supreme Court, Senate Democrats are investigating a new allegation of sexual misconduct against Kavanaugh. The claim dates to the 1983-84 academic school year, when Kavanaugh was a freshman at Yale University.

….The woman at the center of the story, Deborah Ramirez, who is fifty-three, attended Yale with Kavanaugh, where she studied sociology and psychology. Later, she spent years working for an organization that supports victims of domestic violence. The New Yorker contacted Ramirez after learning of her possible involvement in an incident involving Kavanaugh.

….For Ramirez, the sudden attention has been unwelcome, and prompted difficult choices. She was at first hesitant to speak publicly, partly because her memories contained gaps because she had been drinking at the time of the alleged incident. In her initial conversations with The New Yorker, she was reluctant to characterize Kavanaugh's role in the alleged incident with certainty. After six days of carefully assessing her memories and consulting with her attorney, Ramirez said that she felt confident enough of her recollections to say that she remembers Kavanaugh had exposed himself at a drunken dormitory party, thrust his penis in her face, and caused her to touch it without her consent as she pushed him away. Ramirez is now calling for the F.B.I. to investigate Kavanaugh's role in the incident. "I would think an F.B.I. investigation would be warranted," she said.
This is from Ronan Farrow and Jane Mayer at the New Yorker, and needless to say, Kavanaugh denies that this happened. At the moment, I have nothing to add to any of this, although it does sound as if Kavanaugh was a pretty hard partier during his late teenage years. This suggests that we shouldn't be surprised if more allegations like this one turn up.
In any case, this is the latest news.