From the New York Times: In the northern town of Paradise, the ruins of houses and businesses smoldered throughout the day, while in Southern California, tens of thousands of residents fled their homes and jammed onto highways. Exotic lemurs and parrots were packed up and carried away to safety as fires ringed the Los Angeles Zoo in Griffith Park. Officials estimated that the blaze in the north, called the Camp Fire, had destroyed a staggering 6,700 structures — most of them residential. Such vast devastation would make it the most destructive fire in modern state history.
From the Washington Post: Butte County Sheriff Kory L. Honea told reporters at a news conference Friday evening that officials had found nine people who had been killed by the fire: Four were found dead in their cars in Paradise, down from the five officials had spoken about earlier; three outside of houses; and two others, one inside a home, and another near a car.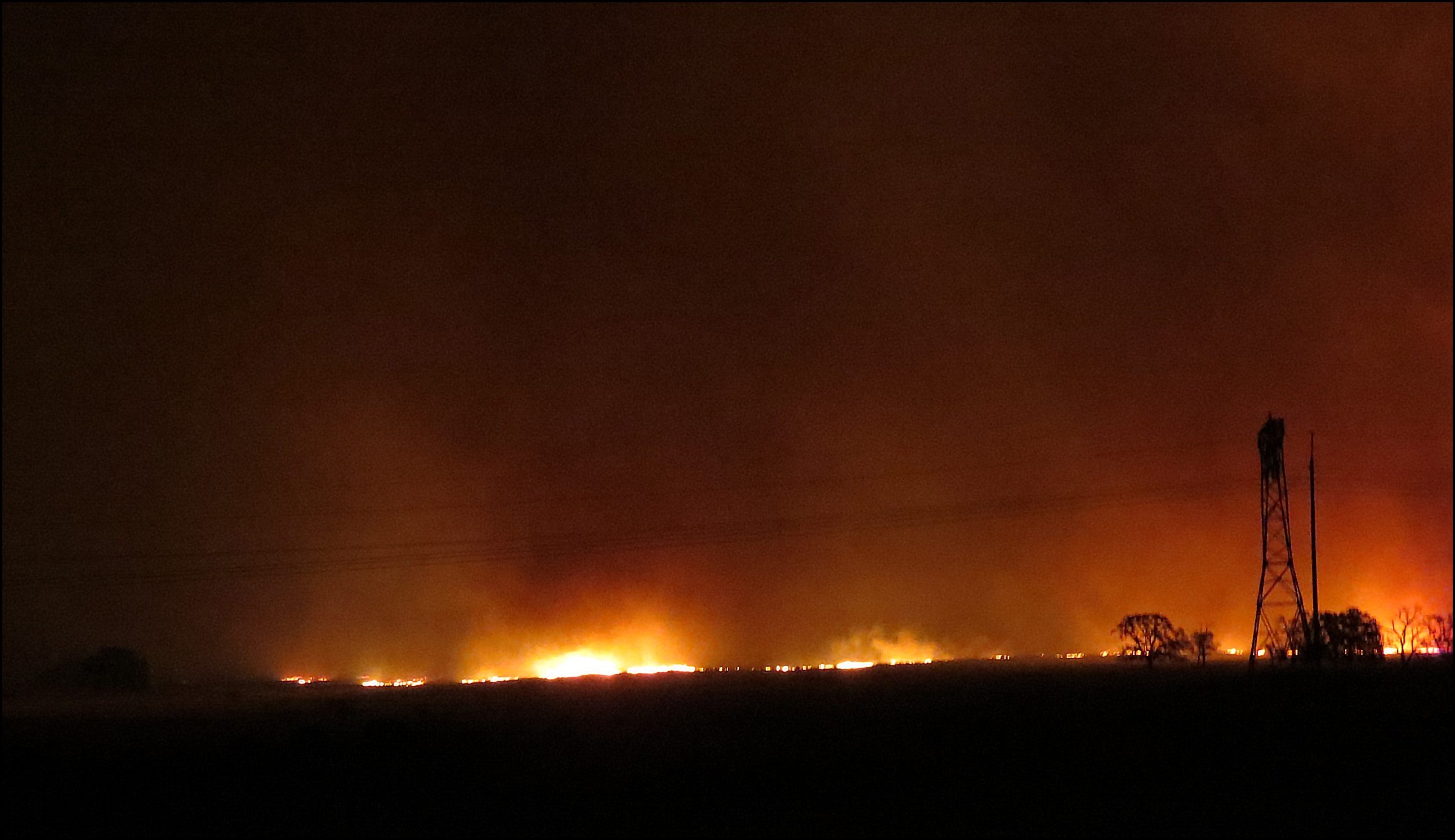 From the LA Times: Homes and businesses had been reduced to piles of twisted metal. Tall pine trees and utility poles smoldered. According to the California Teachers Assn., at least five of the nine schools in Paradise were destroyed, including Paradise Elementary School. Cars abandoned by fleeing motorists who found themselves unable to escape lay crumpled in the roadways, their tires melted. The bodies of five people were discovered on Edgewood Lane in vehicles overtaken by the fire. Others were found outside their cars and homes. Butte County Sheriff Kory L. Honea said they could not immediately be identified because they were burned so badly.
From the president of the United States, whose political party lost a bunch of seats in California's midterm elections just a few days ago:
There is no reason for these massive, deadly and costly forest fires in California except that forest management is so poor. Billions of dollars are given each year, with so many lives lost, all because of gross mismanagement of the forests. Remedy now, or no more Fed payments!

— Donald J. Trump (@realDonaldTrump) November 10, 2018
Never change, Mr. President.
And for the record, this has nothing to do with poor fire management. It's entirely due to drought, warm weather, easterly winds, and climate change.