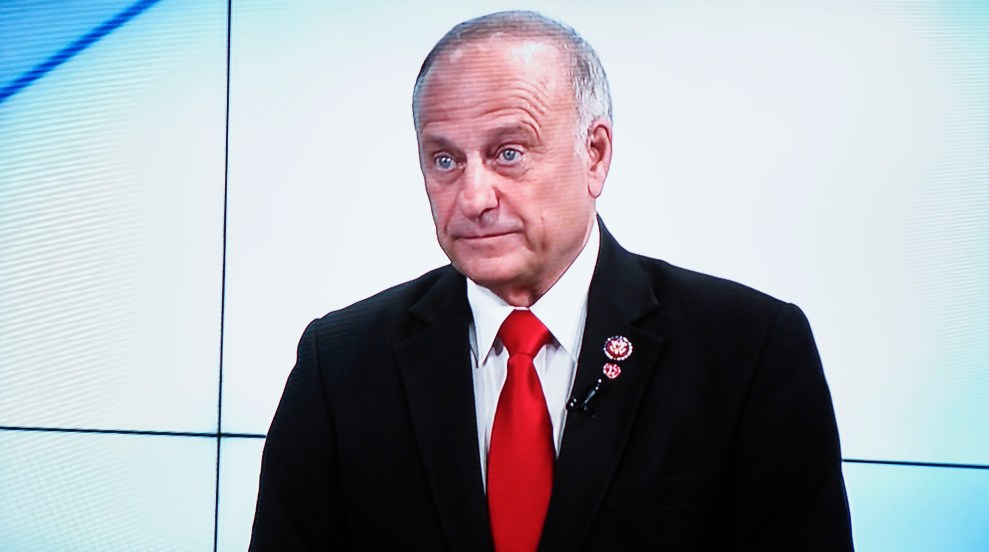 Facts matter:
Sign up
for the free
Mother Jones Daily
newsletter.
Support
our nonprofit reporting.
Subscribe
to our print magazine.
Hey, some good news! Iowa congressman and racist prick Steve King just lost his primary. The guy who won is a pro-Trump conservative, but at least he doesn't defend white nationalism. Progress.