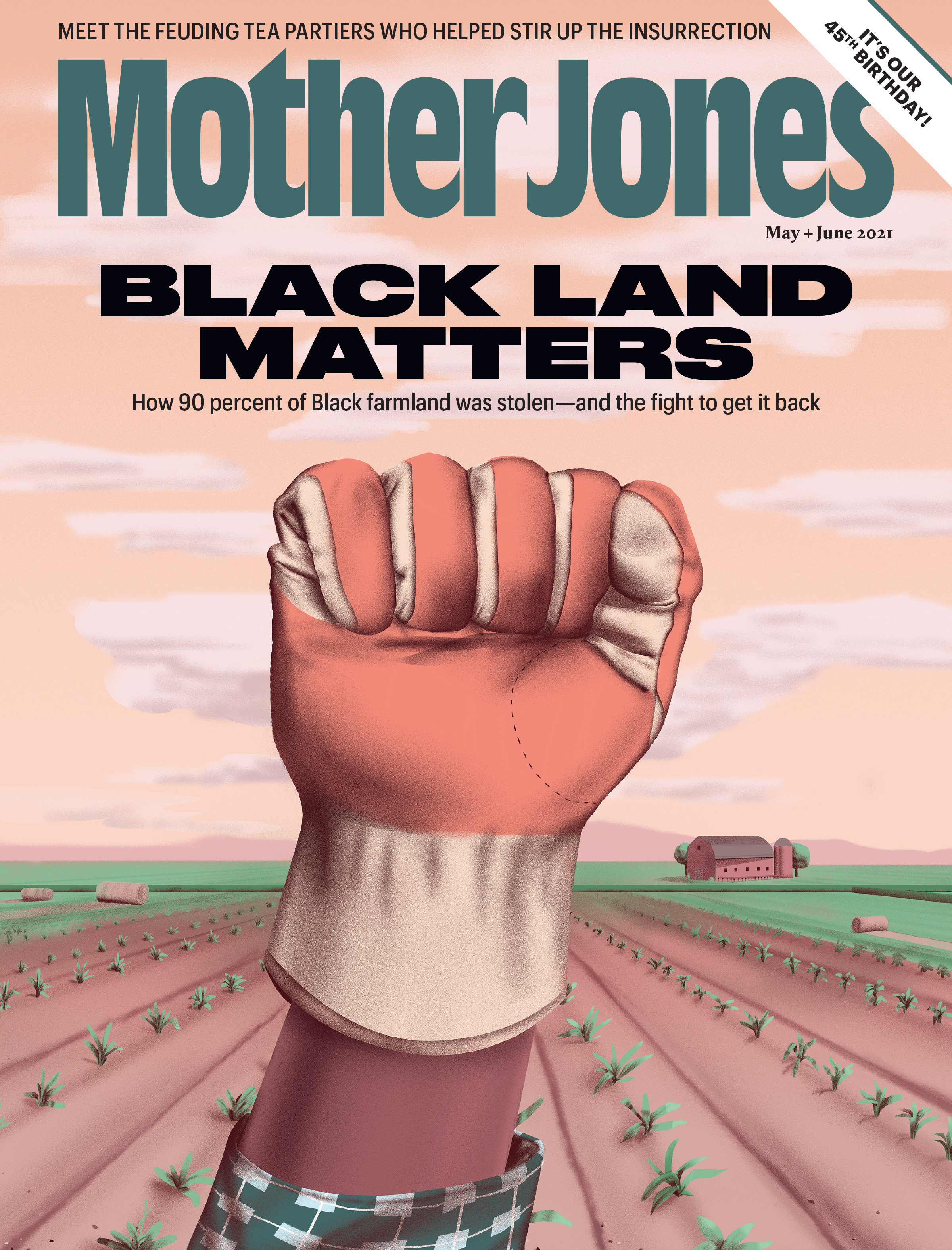 Want to read it now? Stories appearing in gray below have not been published to our website yet. These stories will be added over the coming weeks. You can read all stories from this issue now by subscribing to Mojo's digital edition. The complete issue is also available on Zinio, Kindle, Magzter, Nook, and Apple News+.
Cover Story

After a century of dispossession, young Black farmers are restoring their rightful place in American agriculture.
FEATURES

Leaders at the US Department of Agriculture claim the agency has moved past its legacy of discrimination. Our reporting says otherwise.

How two feuding tea party leaders helped lay the groundwork for the insurrection

Inside the grassroots campaign that protected San Francisco's Latino community—and the entire city—from a deadly virus

Can America heal itself? The reckoning after the Greensboro Massacre provides some lessons.
TO OUR READERS

The Good Fight

Decades before "Democracy Dies in Darkness," Jim Ridgeway knew that journalism can't stay on the sidelines.
OUTFRONT

Why many Black parents aren't joining the push to send their kids back to class

Randy Economy's piratical plan to recall a governor

How the superrich quarantined their wealth during the pandemic
MIXED MEDIA

Decoding Joe Biden's favorite pop historian

The myth of "taxpayer dollars"
FOOD + HEALTH

Let's stop freaking out over kids' pandemic screen time.

Can co-ops save restaurants?