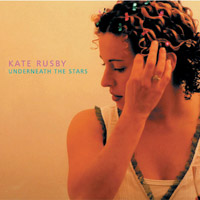 Facts matter:
Sign up
for the free
Mother Jones Daily
newsletter.
Support
our nonprofit reporting.
Subscribe
to our print magazine.
Updating traditional British folk —and adding striking originals—Kate Rusby's music is deceptively complex. She graces delicate melodies with vocals reminiscent of Fairport Convention's Sandy Denny, supported by acoustic guitars and old-time touches from accordion, cittern, euphonium, and ukulele. Yet this is no prim historical re-enactment: Rusby captures the songs' timeless longing and heartbreak. If "Polly" offers a happy exception to romantic misfortune, the title track embraces it, asking, "I wonder if the stars regret me?" These tales linger, bittersweet.