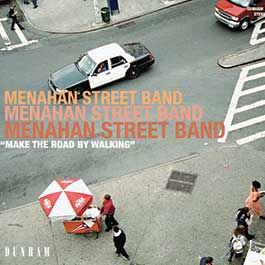 Facts matter:
Sign up
for the free
Mother Jones Daily
newsletter.
Support
our nonprofit reporting.
Subscribe
to our print magazine.
Menahan Street Band caught a break last year when Jay-Z sampled its debut single. Anyone else with soul will dig these tasty sounds, too: The leisurely horns and tangy guitar of the Brooklyn band's instrumentals never break a sweat but generate plenty of heat, evoking sultry '70s R&B without resorting to imitation. Elegant tracks like "Montego Sunset" and "Going the Distance" can pass for superior background music yet also reward closer listening, making this the perfect after-midnight record. Featuring players from the Sharon Jones (and Amy Winehouse) backers the Dap-Kings.