Photographers working with Magnum Photos—the premier photo collective founded after World War II by Henri Carter-Bresson, Robert Capa, George Rodger, and David "Chim" Seymour—have been exceptionally busy this year releasing a trove of photo books. Among them, a few showcase longtime Magnum Photos members like Eli Reed, Hiroji Kubota, and Danny Lyon. The books—a reprint of Lyon's classic Conversations with the Dead and massive retrospectives from Kubota and Reed, are joined by the book version of Postcards From America's Rochester project and a graphic novel treatment of Robert Capa's famous D-Day landing photo. Here's a quick look.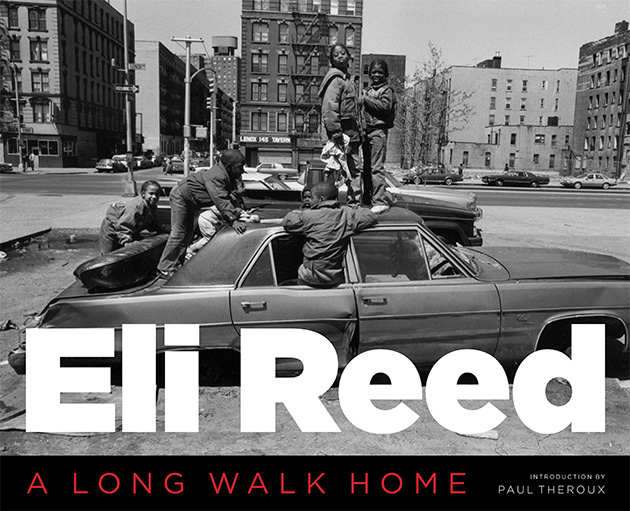 Long Walk Home
Reed's retrospective shows how and why he has earned his status as one of the best photojournalists of the late 20th century. This is the work that put him in Magnum and won him a Leica Medal of Excellence (1988) and a W. Eugene Smith Grant (1992), among many other awards. It's great to catch up with his work in this hefty, beautiful retrospective, a collection of refreshingly frank, top-notch black-and-white photojournalism. I love a good complex, layered, emotional image as much as the next photo editor, but seeing Reed's work—direct, strong, and matter of fact—offers a bit of visual fresh air.
This spans Reed's career, from 1980s images of Central American wars, Haiti, and Lebenon—bread and butter for photojournalists at the time—to work focused closer to home. He also captured arresting images of homeless people and had a unique perspective on the Million Man March. There are far too few African American photojournalists. Reed's perspective on the world—not just the quality of his images, but how he approaches stories and the subjects on whom he focuses—stands apart. (University of Texas Press)
A selection of Reed's work from Long Walk Home is on display at the Leica Gallery in San Francisco until December 31, 2015.
Hiroji Kubota Photographer
Kubota's book is a beastly retrospective, with more than 500 pages spanning 50 years of work. A versatile photojournalist in his own right, Kubota routinely served as a fixer for Western photographers visiting Japan in the early '60s. That list included a few Magnum photographers, such as Elliot Erwitt, who wrote the preface to this book. Kubota himself joined Magnum Photos in 1965 and, judging from the work in this book, quickly became a prolific, world-traveling photojournalist.
The work here is fairly classic '70s and '80s style magazine photography from all over the world. Flipping through the book is almost like browsing through old issues of LIFE without any text. It's great photography of daily life, protests, wars, and landscapes—both in color and black and white. Kubota gives us a truly unique look at the transition of the world from the tumultuous '60s to the 2000s. It's the work of a photographer for whom making an excellent picture seems second nature. Kubota makes it look easy.
One of the best parts is the interview with Kubota that is peppered throughout the book. It gives readers insight into how he got into photography, plus how, where, and why he traveled. It's a wonderful look at a photojournalist's adventures, hopscotching around the world to cover stories—a way of life that fires up young photographers' imaginations but is far more rare these days. (Aperture)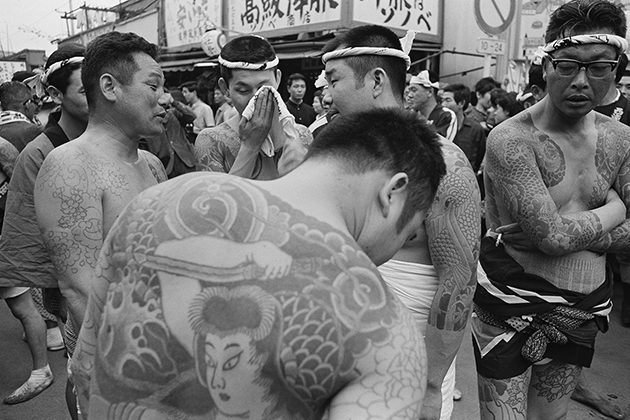 Photos from Hiroji Kubota Photographer are on view at the Aperture Gallery in New York from November 19, 2015, through January 14, 2016.

Conversations with the Dead: Photographs of Prison Life With the Letters and Drawings of Billy McCune #122054
Phaidon's reprinting of Danny Lyon's classic 1971 book Conversations with the Dead is a body of work that couldn't be made today. At 26 years old, Lyon spent 14 months in 1967 and 1968 taking photographs in Texas prisons. The access he had is as fascinating as the photos. He was in the cells, in the yard, out in the fields on work details and in the visiting rooms. And of course, with this kind of access come some truly memorable images. Prisons have changed considerably since the late '60s.
The work in this book was made after Lyon spent years covering the civil rights movement and notably, the lives of the Outlaws bike gang, which resulted in the equally classic book The Bikeriders (reprinted by Aperture in 2014). Lyon applied new journalism reporting techniques to photography, which back then was still a relatively novel idea: spending months at a time with your subject(s), fully immersing yourself in their lives, camera always at the ready.
In Conversations, Lyons focuses on a few prisoners he met while doing this project, most prominently, Billy McCune, whose writings and drawings are featured at the end of the book and on the cover. From today's perspective, it's tempting to see these images as a snapshot of a simpler era, an age when serving prison time was seemingly less harrowing than it is for some inmates today. That is, until you get to images of inmates on work details being carried off a field or thrown in the back of pickup trucks because of heat exhaustion. And McCune's writing brings home the utter unpleasantness of spending time in these prisons. (Phaidon)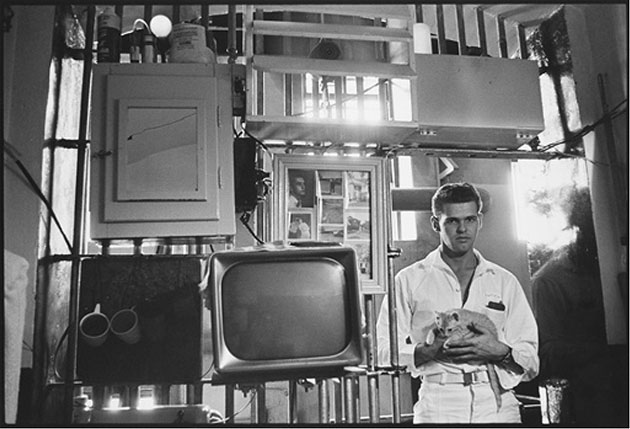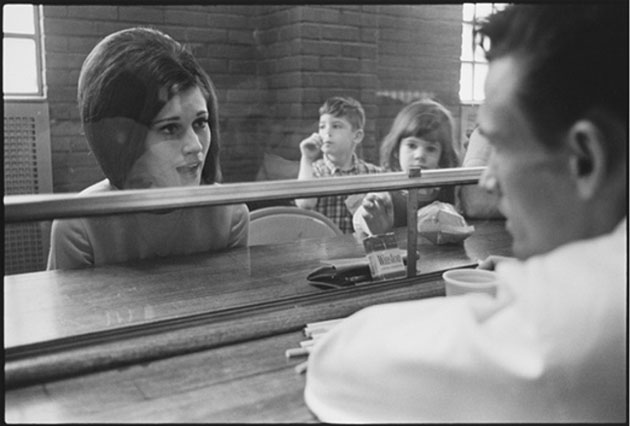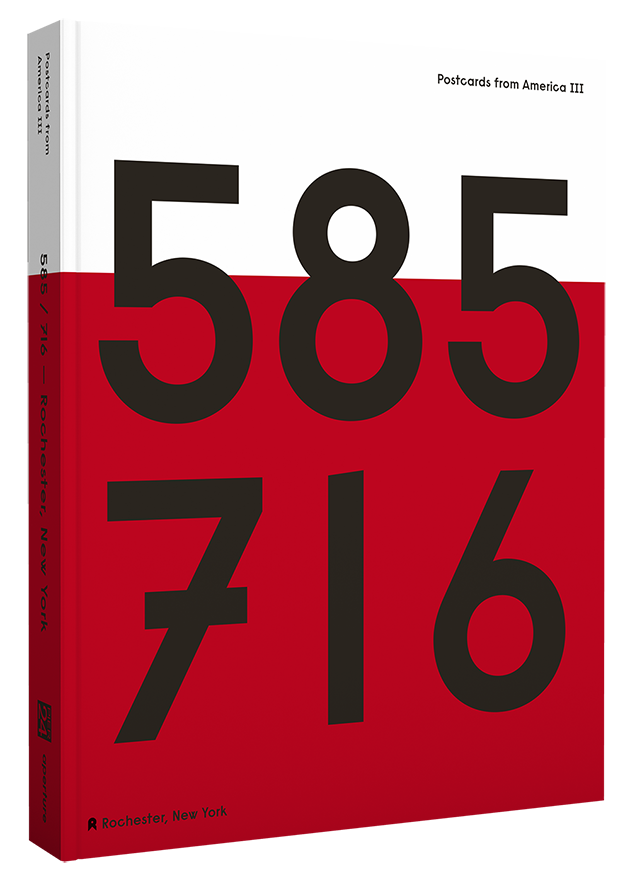 Rochester 585/716: A Postcards From America Project
Postcards From America is an ongoing project, started in 2011, in which a group of Magnum photographers packed themselves into a motorhome and hit the road to document a part of the United States, whether a leg of a long road trip or, as was the case of this project, a specific city. As the title suggests, 10 photographers (Jim Goldberg, Bruce Gilden, Susan Meiselas, Martin Parr, Paolo Pellegrin, Alessandra Sanguinetti, Alec Soth, Larry Towell, Alex Webb, and Donovan Wylie, plus Chien-Chi Chang, who documented the documentarians) went to Rochester, New York, home of Eastman Kodak, in 2012. That was the year the once-mighty American corporation declared bankruptcy. Each photographer was given an assignment: shoot and assemble 100 photos from Rochester to create the basis of an archive of images documenting the city at this precipitous moment. The 1,000 images created for the Rochester project make up this book. Each copy of this book contains a loose print from the 1,000 images created.
As a documentation of a place at a very specific time, it's a marvelous project. The range of styles provides an interesting contrast, seeing how some of the world's best photojournalists each take on the city of Rochester. The layout and presentation of the work, however, leaves something to be desired. The final book, rather than providing what could have been a beautifully contoured picture of a city, feels clinical—more of a catalog of images than a portrait of a place.
(Aperture, published in collaboration with Pier 24, San Francisco)
Omaha Beach on D-Day: June 6, 1944
The publisher that brought you the The Photographer, a graphic novel of Didier Lefevre's time as a photojournalist in Afghanistan during the '80s, First Second Books delivers another photojournalism-related graphic novel. Omaha Beach on D-Day: June 6, 1944 tells the story of Robert Capa's time photographing the D-Day landing in World War II, with writing by Jean-David Morvan and Séverine Tréfouël and illustrations by Dominique Bertail.
Reading this book, I couldn't help but think of it as a preview of the upcoming television series Magnum, about the early days of the Magnum Photos collective. Like the TV dramatization, Omaha Beach is an interesting exercise in storytelling. It offers a graphic novel interpretation of Capa's assignment that day, and gives readers a look from behind the viewfinder on Omaha Beach. However, the book then moves into providing the backstory, showing Capa's original photos from that day—the 10 images that survived a darkroom accident that ruined most of what he shot. And finally, closing the circle, Omaha Beach on D-Day gives a quick biography of Capa, put in context with a handful of historical essays. The book is packaged as a graphic novel, but it really gives unique (and easily digested) context to one of the most famous war photos, and the photographer who took it.