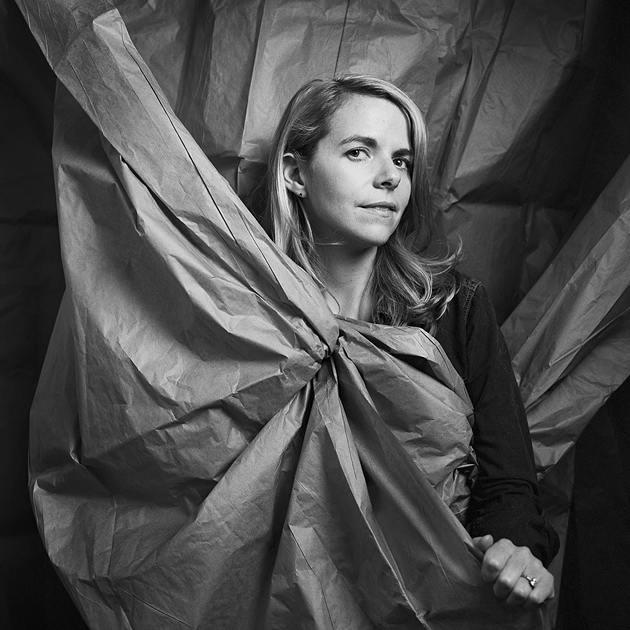 At 33, singer-songwriter Aoife O'Donovan already boasts a distinguished music career that stretches back 15 years. As a teenager attending the New England Conservatory of Music in Boston, her hometown, O'Donovan helped assemble the innovative bluegrass ensemble Crooked Still, which would release four albums between 2005 and 2010. Her warm, earthy voice and musical versatility have made her a go-to collaborator, appearing on 2011's "The Goat Rodeo Sessions" with high-strata talents such as cellist Yo-Yo Ma, mandolinist Chris Thile (of Punch Brothers fame), bassist Edgar Meyer, and bluegrass multi-instrumentalist Stuart Duncan. O'Donovan (whose first name is pronounced "eee-fah") also recently recorded and toured with Sarah Jarosz and Nickel Creek's Sara Watkins as part of the Americana power trio I'm With Her.
This year marked the release of her second solo album, In the Magic Hour—a follow-up to 2013's Fossils—which moves into more experimental territory. (Both albums were produced by Tucker Martine, whose credits include The Decemberists, My Morning Jacket and Neko Case.) On her latest, O'Donovan surrounds herself with, but is never overshadowed by, a cast of talented collaborators as she forges an intimate path through nostalgia and memory, meditating on death, rebirth, and our magical relationship with nature and the universe.
Mother Jones: What kinds of adjustments are necessary when you go from being part of a group to making music as a solo artist?
Aoife O'Donovan: It's really nice to have both outlets. I started this record at the end of 2014, when I was still touring with I'm With Her. Having the solace from the band while working on your solo stuff was helpful. I could hunker down by myself and listen closely to mixes, but then to be able to have a sounding board of peers to get advice and feedback. Performing alone—it's a very solitary experience. When you're in a band, when something amazing happens on stage you can look at each other, "Yeah! we're so locked in." Or if something goes wrong, you can look at each other and shrug and say, "Oops." If you're doing it by yourself, you reflect on it in a completely different way. You might not be riding high on a great show for as long because you didn't have people to share the joy with. Same if you had a bad show, it just rolls off you more easily.
MJ: Lots of your past collaborators have guest roles on this record, and yet you manage to maintain a consistency of message.
"When I sang the line, 'Songs about Old Ireland/songs about being young again/I wish I was young again,' twice people cried. I saw them."
AO: I think the consistency comes from the parts. There's the thread of Eyvind Kang's viola weaving in and out, and Chris' mandolin lines on a couple songs. The strings appear on the later half of the album, so it all weaves together and creates a circle. This was such a different process than my first record, which also had many of my close friends on it. The songs came from a more solitary place and I hadn't played them with many people before recording. So I just added the layers of people who are in my life, and built up the songs with Tucker, who brought in his people to help me make a finished product that I think is greater than the sum of its parts.
MJ: Did you have certain themes in mind before going into the studio?
AO: They presented themselves throughout the process. I had this collection of songs, some of which didn't make it onto the record, but this was a meditation on solitude and life and death and nostalgia and on looking back to your childhood. I just finished a tour in the UK. At two separate shows, when I sang the line from Magic Hour—"Songs about Old Ireland/songs about being young again/I wish I was young again"—twice people cried. I saw them. That is the whole point of the record: crying, not out of sadness for your loss of youth, but the moment of nostalgia for when we were all kids. And then how the album ends with "Jupiter," where we all get old and we all die, it's just what happens.
MJ: "Jupiter" is quite a shift from the intimate perspective of the rest of the album: Zoom! Suddenly we're floating out in the solar system. How does that song relate?
AO: It comes out of left field in that way. The lyrics make it a post-apocalyptic love song from me to somebody else. It's what I would say at the end of my life: The world is ending and I'll be at your side until we're planets. It's very cosmic and maybe a little silly, but it is a universal theme of The End. In the first song on the album, "Stanley Park," there's a lyric, "See that baby at her mother's breast/if I could I'd take my rest/back in the belly from where I came." It all starts over again. The album is partially inspired by my grandfather dying. But within a week of his death, two great-grandchildren were born, so it does start over.
MJ: Did you have a deep connection to him?
AO: It's more like a deep connection to family than to him specifically. My relationship to all my family in Ireland is more to family as a whole. It wasn't that we had a very specific one-on-one relationship. He had 27 grandchildren! It was more that he was this figure, and we were all kids running around.
MJ: So, there's this recurring theme on the album of human to animal transformation, especially birds.
"I love the idea of birds having human qualities…I think all humans want to be birds so we can fly."
AO: I don't think I realized it was so prevalent until the record came out. I've always been fascinated by flight and the freeness of birds. On the record, as we talk about the life cycle, the cosmos, etc., the idea of coming back as something else fits in with that. I love the idea of birds having human qualities. It's hard to even get close enough to a bird to imagine that they are having any human thought. But I think all humans want to be birds so we can fly.
MJ: How did Tucker Martine shape this project?
AO: He was hugely instrumental in assembling the musicians and helping me realize what kind of sonic landscape I was trying to create. A lot of the songs were not fully formed. Some weren't even fully written. So bringing in the bass and drums—Steve Nistor plays drums on everything, and there are two different bass players, Sam Howard who lives in Portland, and Nate Query from the Decemberists—and getting the basic stuff down. Tucker got Tim Young to come up from LA to play guitar, he got Eyvind Kang to play viola, plus Rob Burger on keys. It's a very cool assembly of people.
MJ: You're from a background of traditional and acoustic music. How open were you to the rock-oriented and experimental elements that made it onto the album?
AO: Very open. My listening tastes have always included artists like Joanna Newsome or, when I was younger, Suzanne Vega or the Story or Downtown New York jazz like Peter Epstein Quartet—stuff that's more than just fiddles and banjos.
MJ: You seem so busy with your various groups and solo projects. Where do you encounter this solitude you refer to, and is there an element of loneliness in it?
AO: It's not as much loneliness as the experience being on the road by yourself for so many hours a day. You wake up in your hotel room, go for a run, have your coffee, eat lunch alone, sit in your car by yourself, you might stop for a scenic view alone. You show up at the gig at five o'clock, and you go out on stage and you're still alone, even though there's people out there and you're having this kind of conversation. It's a very different head space to get in, and one that I'd never really experienced being from a big family and growing up in a big community and coming up in a band and not ever going on the road totally alone. It really taught me to be comfortable being alone. Even when I'm not on the road, it's given me a reason to carve out that time. Some people never get to.
"I've always wanted to be thrown into the ocean when I die—to be rowed out to sea and thrown overboard into the Atlantic."
MJ: Tell me about the lyric "weighed down with family photographs and relics" from your song "Not the Leaving." Is there a dark side to your nostalgia?
AO: That song is what I'd imagine to be a love letter my grandfather would write to my grandmother, even though they wouldn't have used language anything like that. I'm imagining where the song takes place, Inchydoney Beach in West Cork, Ireland. It's an image I had of walking straight out to sea holding all of your belongings, draped with photos all around your neck, and not so much going under as walking toward the other side. It's a weird image, but I've always wanted to be thrown into the ocean when I die—to be rowed out to sea and thrown overboard into the Atlantic.
MJ: There are a lot of proclamations about your own death on this album.
AO: I know! I really am planning on living to be 100. People ask, "Why are you so depressed?" I'm actually a very happy person. It's not a morbid thing, but I think I've never been afraid of death, which is maybe why I love writing about it. It feels like the beautiful unknown, and I feel like there is all this magic in the world. It's not that I literally believe in magic or spirits. In my logical life I absolutely don't believe in any kind of mumbo jumbo. But I do have this belief in the greater magic of the universe. Maybe when I die and I'm thrown overboard, I'll turn into a mermaid.