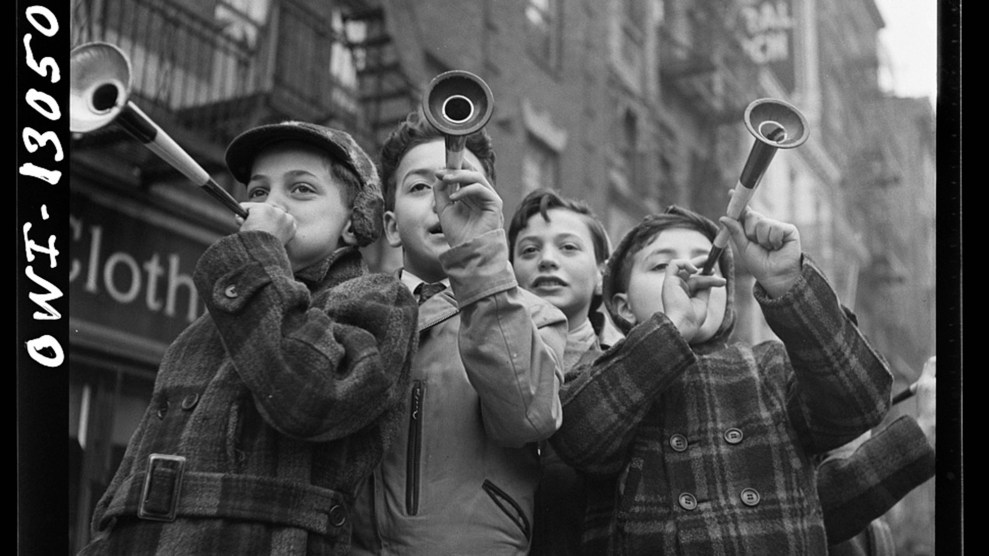 Facts matter:
Sign up
for the free
Mother Jones Daily
newsletter.
Support
our nonprofit reporting.
Subscribe
to our print magazine.
Some of the most legendary images of America during the 1930s and 1940s were taken by photographers working for the Farm Security Agency-Office of War Information. The New Deal agency employed photographers like Dorothea Lange, Gordon Parks, and Walker Evans. The agency's more than 170,000 photos, which are archived include many holiday scenes; here are few that show Americans shopping, celebrating, traveling, and making the best of tough times.